Japanese gaming firm Universal Entertainment Corp. has filed a JPY100 million (US$890,684) suit against casino mogul Kazuo Okada for the failure of his privately held companies to pay patent licensing fees to the company.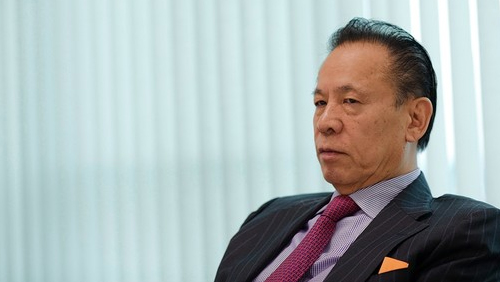 Universal announced before the Japan Association of Securities Dealers Automated Quotation (Jasdaq) on Friday that they have brought Nevada-based Aruze Gaming America Inc. (AGA) before the Tokyo District Court in Japan.
The gaming conglomerate has pointed out that AGA, which makes casino slot machines and electronic table games, continues to "violate an agreement that it has executed with the Company to pay it patent licensing fees for Company-held patents by not paying said fees whatsoever."
It also made a clarification that Universal "has no capital relationship" with AGA since their supposed shares in the latter are in fact wholly owned by Kazuo Okada.
Universal said they were able to uncover Aruze's violations during the investigation into the supposed fraudulent activities of Okada.
"The Company has verified that AGA has continued to use Company-held patents without permission, and that there is an extremely high possibility that it is manufacturing and selling products using those patents," Universal said in its filing. "The Company will proceed to examine legal action against this act by AGA of using Company-held patents without permission, including demanding an injunction to stop said manufacture and sales activities by AGA."
Okada has been facing a string of legal actions since Universal launched a probe into his supposed anomalous dealings over the years.
These alleged fraudulent acts include the multi-million dollar illegal fund outflows from its Hong Kong-based subsidiary Tiger Resort Asia Ltd (TRA); the alleged illegal use of Universal Entertainment Korea Co Ltd to create a security interest for an $80-million financing deal for Okada Holdings; and the 2015 transfer of an HKD135-million (US$17.3-million) loan with no collateral and no interest to TRA.
Okada, for his part, has denied the allegations hurled against him.
Comments