• Joint venture between Endemol Shine Gaming and Black Cow Technology
• Newly formed company Playzido to launch content distribution platform for operators
• The Playzido platform will feature exclusive branded games from Endemol Shine Gaming's catalogue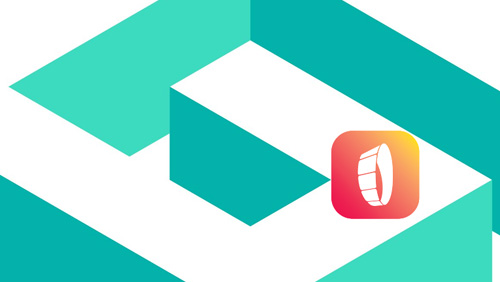 Global content creator, producer and distributor Endemol Shine Group, today announced a joint venture with Black Cow Technology to launch B2B games platform Playzido.
Playzido will supply a remote gaming server to real money and social gaming operators. The open platform, which utilizes a bespoke version of Black Cow's new OGA software will host premium games from Endemol Shine Gaming as well as selected independent game suppliers. It will also deliver a selection of innovative marketing features, empowering operators to market to their customers in new and exciting ways.
At launch Playzido will host a number of branded games from the Endemol Shine Gaming stable including Deal or No Deal and Warner Brothers' Austin Powers and Dumb and Dumber. All games will be made available across desktop, mobile & tablet.
Owain Walbyoff, MD Endemol Shine Gaming said, "Playzido is an important strategic investment for Endemol Shine Gaming as it will allow us to significantly grow our footprint in this space. In addition to considerably increasing the distribution of our games, Playzido will offer operators an extensive range of marketing tools allowing them to maximise the potential of their games better than ever."
Tony Plaskow, Commercial Director, Black Cow Technology added, "We are delighted to embark on this new project with Endemol Shine Gaming and the combination of our new adaptable OGA Technology and the Endemol Shine brands is very exciting. Playzido are looking to do something genuinely innovative in the market and we are thrilled to help facilitate that."
Playzido will be headed up by Stuart Banks who has previously held senior management roles in gaming at both Paddy Power and Betfair. The company will be based out of London and the board will be comprised of directors from Endemol Shine Gaming Black Cow Technology and other industry experts.
Endemol Shine Gaming is part of global content powerhouse Endemol Shine Group. Endemol Shine Gaming is behind a diverse portfolio of games that have been distributed worldwide including those based on popular Endemol Shine Group formats such as The Million Pound Drop, The Money Drop and Big Brother and third party projects including Austin Powers and Dumb and Dumber.
Further information
Rachel Hassall
Tel: + 44 (0) 7970606803
Stuart Banks
Tel: + 44 (0) 7940224906
Stuart.banks@playzido.com
About Endemol Shine Group
Endemol Shine Group is a global content powerhouse creating world class content for all platforms.
As a producer and distributor, Endemol Shine Group works on a unique local and global axis comprising of more than 100 companies in over 20 markets.
The company is the world's largest independent producer and traveller of formats with 43 being adapted outside their own market in 2016.
Global hits include many non-scripted formats such as MasterChef, Big Brother, Your Face Sounds Familiar, Fear Factor and Hunted.
The drama portfolio boasts worldwide blockbusters such as Black Mirror, Humans, Peaky Blinders and Broadchurch which have each sold in 100 or more markets. Endemol Shine Group is also behind Sweden's critically acclaimed hit Bron/The Bridge which has been successfully adapted for different local regions.
Delivering 700 productions in over 50 languages, the Group's portfolio enthrals and inspires across scripted and non-scripted genres; coupled with digital, gaming, brands and licensing and distribution operations.
Comments