Three yarns from the world of esports including an update on the love affair between Ninjas in Pyjamas and Betway; Team Envy moving to Dallas, and an update on the Overwatch league.
It seems Ninjas in Pyjamas (NiP) have been in the confessional booth.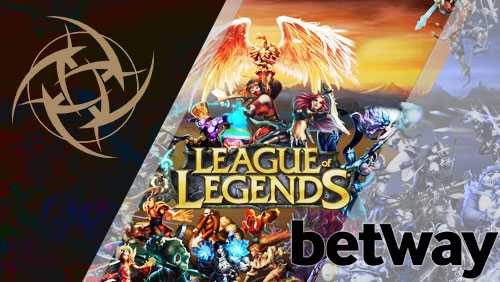 "Forgive me father, for I have sinned. It's been a month since my last confession."
"Go ahead, my son."
"We signed the most lucrative sponsorship deal in esports, when we hooked up with the online gambling operator Betway."
"That doesn't sound too bad, my son."
"The thing is, 11-months into the contract we terminated it early because we wanted to play in the League of Legends Championship Series (LCS), and the creators of the league, Riot Games, wouldn't allow us to join if we had an affiliation with an online gambling company."
"So you dropped them, my son."
"Like a stone."
"And?"
"We've changed our mind."
"Say twelve Hail Mary's and pray fifteen times a day, my son."
After a wave of disappointment from NiP fans smacked the team on the forehead like Holy Water made out of billiard balls, the team got back in touch with Betway, and the once mighty alliance is back on the cards.
Once NiP has finished with the LCS, they will return to wearing the full Betway regalia, making a mockery of the LCS rule that competing teams can't affiliate with an online gambling site.
Team Envy Dip The Bait Into The Waters Around Dallas And an Oil Baron Bites 
In August, ESPN revealed that the Dallas-based gas oil magnate, Ken Hersh, of Hersh Interactive Group fame, was about to invest $35m into the North Carolina based Team Envy.
It was a good shout.
Team Envy has announced plans to shift Envy Gaming Inc. HQ to Dallas after revealing that Hersh had made a 'significant' investment in the esports outfit.
Randy Chappel, MD for the Hersh Interactive Group, told the press that the investment was part of a plan to make North Texas a 'leading edge market in the global development and expansion of esports.'
Reporting on the news, ESPN said Team Envy would take up the Austin-Dallas spot in the evolving Overwatch League.
And Talking About Overwatch 
Online bookmakers will be keeping a beady eye on developments at Blizzard Entertainment's ever-evolving Overwatch League.
The game that curries favour with over 30 million players, and is more appealing to teenage boys than the Instagram accounts of Dolly Castro and Demi Rose is set to become an esport giant when the inaugural league begins.
There is still no sign of a start date, but there have been some developments this week.
League organisers have confirmed that Blizzard Arena Los Angeles will be the venue of choice for the first season, and two new franchises are rumoured to have joined the gaggle.
We know that Boston, New York, LA (x2), San Francisco, Miami-Orlando, London, Shanghai, and Seoul are all confirmed. ESPN has reported sources close to the action believe Philadelphia, and Houston will also join for the reported $20m fee.