Isle of Man, 19th September 2017: CasinoCoin (CSC), the open source, peer-to-peer cryptocurrency designed specifically for the regulated online gambling industry, has been taken over and relaunched with the aim of bringing cryptocurrency gaming to a wider audience.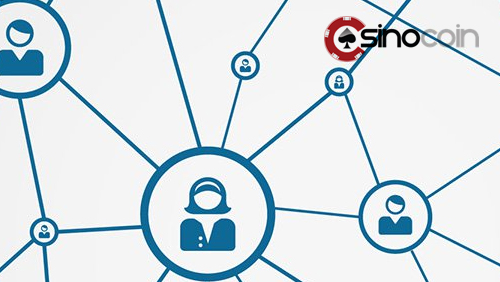 As part of the relaunch, the newly-established Double C Foundation will support the development of CasinoCoin from offices in the Isle of Man.
The currency, which puts operators and regular customers front-of-mind with its approach, aims to lead the industry in setting high best-use practice standards. It is currently developing features and new technology that will include built-in KYC, AML and responsible gaming features.
The purpose of the Foundation, a non-profit organisation, is to promote adoption and best-use practices of CasinoCoin in regulated gambling markets, and to help realise the continued optimal technological performance of the coin and it's underlying blockchain.
The Foundation's team, which includes former PokerStars Marketing Executive John Caldwell and ex-Senior Project Manager of Research & Development for Rational Group Duncan Cameron, is committed to educating the commercial (regulated) gambling industry to the benefits of CSC, and cryptocurrency in general.
The Foundation will be supported by a small team of executives, lawyers and consultants from the online gambling industry, who will use their experience to act as advisors.
John Caldwell, Director of Advocacy for the Foundation, said: "The only sustainable way forward for cryptocurrency in the gambling world is to work with regulators and operators from day one and focus on regulated markets.
"Our aim with CasinoCoin is to provide a currency and related technical tools that are designed and accessible for both operators and ordinary players in the regulated gambling industry.
"We are excited to reintroduce CasinoCoin to the industry, and believe the Foundation will play an integral part in driving the coin's future success."
CasinoCoin will have world class speed, and built-in wallet tools that facilitate transparency and open transactions.
Its Foundation is preparing to offer individual and corporate memberships, allowing access to workshops and seminars as well as educational material for the industry. Corporate members can qualify for the Foundation's best practice seal of approval.
For Further information on this press release or to arrange an interview, please contact Square in the Air on [email protected] or 0044 203 586 8266
About CasinoCoin;
CasinoCoin (Ticker: CSC) is a cryptocurrency that is being continually developed, specifically with the legal, regulated online gambling business in mind. In addition to world class speed and scalability, CasinoCoin developers are currently working on features that put operators and gambling customers first. KYC (Know your customer), AML (Anti-money laundering), Responsible Gambling and other regulatory first considerations have been built in to CSC at the technology level from the start.