PokerTube scribe Jose Aguilar suggests that the Chilean government could soon legalise online poker, but a local industry insider believes a different story.
Here's what I know about Chile.
I've always known the capital city was Santiago after winning a capital city contest when younger. They are the coolest named football team in the world. They were my Subbuteo team. Marcelo Salas used to be a big deal. Alexis Sanchez is a big deal.
When it comes to poker, I don't have that many memories.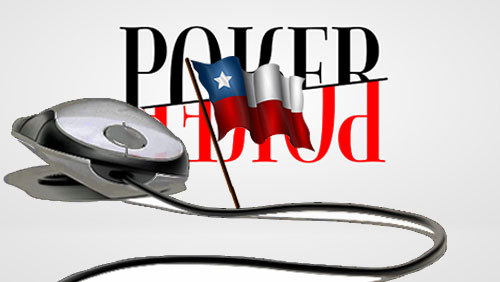 I did spend an entire summer getting to know Nicolas 'PokerKaiser' Fierro during his deep run at the 2011 World Series of Poker (WSOP) Main Event. He qualified online via partypoker (whom I was working for), and so I assumed he was a fish. I would later learn he was one of the most feared online poker players in the world (today he has $10.8m in online earnings).
I once knocked Nick Yunis out of a WSOP side event. He is currently seated behind Amos Ben Haim in the Global Poker Index (GPI) Chilean rankings. I have never heard of Amos Ben Haim.
I only learned about the GPI stuff, today.
Here are some other things I learned about Chile, today.
An article appeared on PokerTube poking around in the regulatory online poker angle in Chile. Currently, the South American country is a grey area when it comes to the question of the legality of online poker meaning the bigger online operators are more likely to give the country a wide berth.
The article had conflicting reports as to the progress of regulation in the country. Joaquin Morales, a Chilean government official, has apparently been on the dog and bone with countries that have fully regulated online poker markets to try and ascertain the best way forward, prompting the belief that online poker could soon be on the cards.
Contrary, Marco Sarabia, the owner of Esto Es Poker, a live poker TV and YouTube show, told PokerTube that there was no chance of the passing of online regulation for the next five-years at least.
The writer stated that in Sarabia's view the people holding the rubber stamps see poker as 100% a game of chance, like crabs or roulette. I, myself, have never had crabs, but assume it's nothing like poker.
The lack of online poker in the region doesn't mean that all gambling is dead.
Far from it.
A recent report from the Chilean gambling overlords shows that in 2016, Chilean gambling establishments raked in $456m in revenue, rising 1.2% YoY. The report also indicated that the Chilean gaming industry provides the men and women of the country with 2,134 jobs.
There are also penguins in Chile.
I bet you didn't know that.
Comments