Bitcoin payment processor BitPay has rolled out the beta version of its open source Copay wallet, which promises to make it easier for users to spend and store their Bitcoin Cash (BCH) alongside Bitcoin (BTC).
The beta release is BitPay's answer to the growing number of requests for the company to support Bitcoin Cash. With the Copay wallet, BitPay said will give its users "the freedom to choose—or to use both BCH and BTC."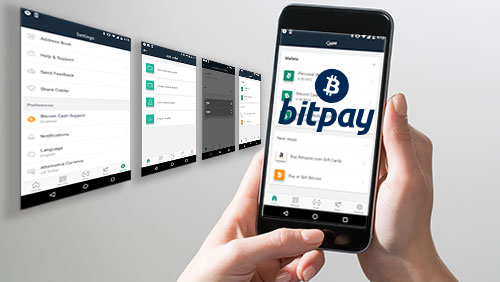 The BCH-compatible Copay wallet has been enabled to access the BCH balance created during the August 1 hard fork, which means that those that have wallets with BTC before the hard fork event will receive a BCH balance equivalent to their BTC balance.
To enable Bitcoin Cash support in the Copay app, users only need to turn on the "Bitcoin Cash Support" switch in the settings tab and select "Chain: BCH," and voila, the new wallet will start operating on the Bitcoin Cash network.
"You can use it like you would use any other Copay wallet," BitPay said on its website.
A word of warning: Sending BTC to a BCH address or BCH to a BTC address will cause users to lose access to their funds, although in BitPay's case, the company said it has already adopted "a few new conventions" to ensure that its users won't accidentally send BTC to a BCH wallet and vice versa.
"While we are working with other wallet providers and exchanges to adopt these new conventions, not all services that support Bitcoin Cash have done so," according to the team.
BitPay's BCH-compatible wallet may just be what the online gambling industry needs as many of its operators start to process Bitcoin Cash on their platforms. Bitcoin Cash, with its on-chain scaling and lower transaction fees, holds particular appeal for the sector that's historically been the target of misguided government policies that aim to protect state-owned gambling monopolies and restrict the individual's freedom to decide how to spend their entertainment dollars.
Also a major plus for BitPay is that it's no stranger to the industry. Last year, the U.S.-based company helped NetBet become the first online gambling operator licensed by the UK Gambling Commission (UKGC) to offer bitcoin deposit and withdrawal options to its online sports betting and casino customers.
To access BitPay's wallet beta release, Android users will have to install the update on the same device that hosts their current Bitcoin wallet, and then add themselves as a beta tester. iOS users, on the other hand, will need to email the BitPay team to get access to the Copay beta.
Comments