The gambling landscape in Nevada is changing, as the home to the largest integrated resorts in the world faces with the challenge of luring cash-rich millennials to visit its casinos.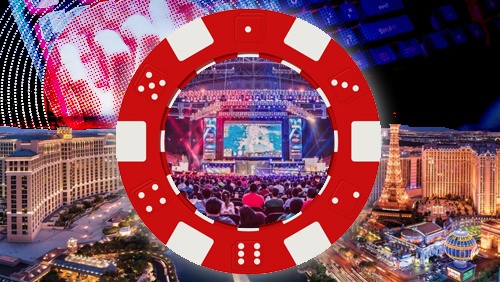 Currently, there's a buzz around Vegas with many trying to make the state a world esports hub. Las Vegas casinos are slowly embracing competitive video game tournaments to attract millennials and their disposable income. In a recent study conducted by Newzoo, eSports is said to generate nearly $700 million this year – including media rights, ticket and merchandise, sales, brand partnerships and game maker investments. By 2019, Newzoo pointed out that the revenue figures will go beyond the $1.5 billion mark.
There is a potential for Nevada to become an esports mecca, but the question is: Can esports and land-based casinos work together?
That is one of the blazing topics that will be discussed at the Betting on Esports at BOS 2017, held at the Olympia Conference Centre in London from Sept. 13 to 14, 2017.
Alex Igelman, chief executive of Millennial Esports, will talk about how making Nevada a world esports hub will translate into real world operations. Igelman will be joined by GameCo CEO Blaine Graboyes and Fifth Street Gaming CEO Seth Schorr on the panel, which will be moderated by iGaming Capital Director Melissa Blau.
Another topic that will be discussed are the issues we currently face with betting on esports. There's a huge amount of data points in esports and it's often difficult to get hold of which can cause problems in accurately pricing markets.
Per Lambaek, CTO of HLTV.org, will moderate the panel composed of Pinnacle trading director Marco Blume, Sportradar head of esports, RTSmunity CEO Pavol Krasnovsky, Abios CEO Oskar Fröberg. The panel will talk about how operators can overcome data challenges in esports as well as the possible dangers the unreliable data pose to operators, among other things.
Comments