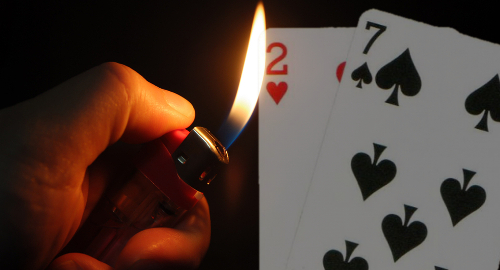 Eastern European gangsters have been charged with arson after allegedly torching a New York City apartment block that housed a rival illegal gambling operation.
In May 2016, a three-story residential building in Brooklyn caught fire, trapping two residents – including a 12-year-old boy – on the top floor. Brooklyn fire fighters were called to the scene and eventually rescued the trapped residents before the building was completely gutted. Two residents and five firemen suffered flame-related injuries.
On Wednesday, federal authorities unsealed an indictment indicating that the blaze was sparked by a gang of Eastern European organized crime members known as Vory V Zakone aka 'Thieves-in-Law' who were based in Brighton Beach and Coney Island. The group is believed to have connections with organized crime groups in former states of the Soviet Union and in Israel.
According to the indictment, the gangsters set fire to the building because its ground floor was the site of an illegal high-stakes poker operation. Apparently, the Thieves-in-Law had their own illegal gambling den about one mile away, and business had been suffering due to the unwanted competition.
One of the accused, Viktor Zelinger, is currently at large, while the other three – Vyacheslav Malkeyev, Leonid Gershman and Aleksey Tsvetkov – are in custody awaiting arraignment on the arson charge. The four, plus two other defendants, also face charges of loan sharking, extortion, assault and drug trafficking.
Former Soviet bloc gangsters and New York's illegal poker scene appear to go together like peanut butter and chocolate. Former 'poker princess' Molly Bloom – whose story will soon appear in the new film Molly's Game – used to run high-stakes poker games out of a room at the Plaza Hotel in New York until she claimed to have been roughed up by two "Eastern European thugs."
Comments