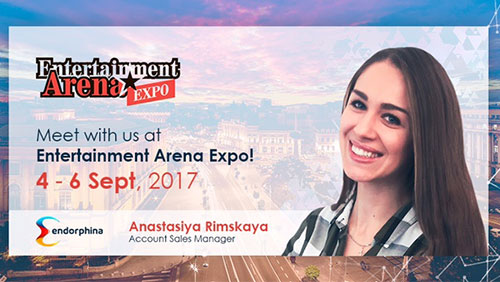 Endorphina is proud to announce that we'll be participating at ArenaExpo 2017 in Romania this year. We'll be sending in Anastasia as our professional representative. Anastasia is a solid member of our sales team and has already gained a lot of experience visiting other prominent igaming expos around the world. This time, however, she'll be travelling to the heart of Romania to step foot in Bucharest where the Entertainment Arena Expo 2017 will be taking place.
This year will be the 11th Edition of the Entertainment Arena Expo — featuring the Romanian International Exhibition for the casino, betting and entertainment industry. This will be a fantastic place for those involved inside of this industry to meet producers and distributors of casino games, roulettes, jackpots and everything that touches upon the online gambling and entertainment industries.
This exciting event will be held for 3 days, between the 4th to 6th of September 2017 at the Romexpo Fair Ground in Bucharest. In case you would like to speak business with Anastasia or to gain some insights with Endorphina, please feel free to contact us at:
or schedule a meeting on our dedicated landing page for this event.
We look forward to seeing you there!
Learn more about Endorphina.
Comments