The good times rolled in Hong Kong-listed casino operator NagaCorp Ltd. in the first half of 2017, thanks to a stable political climate in Cambodia.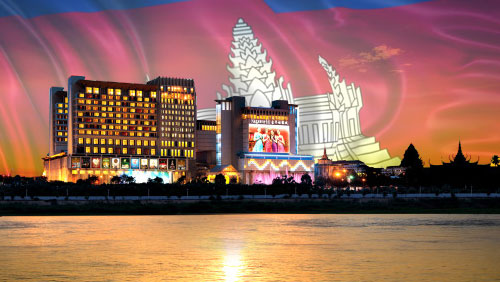 NagaCorp Chairman Timothy McNally stated in the company's interim report dated August 18 that the 20.3 percent net profit growth in the January to June 2017 period would not have been possible if the political climate in Cambodia was volatile.
The political stability in Cambodia, according to McNally, has encouraged more players from China to come in to the Southeast Asian nation and play. NagaCorp, the operator of Phnom Penh's NagaWorld casino and hotel complex, chalked an impressive $150.6 million net profit following a surge in VIP rollings.
Gross gaming revenue jumped 40 percent year-on-year to $386.8 million in the first half of the year.
"Our positive results were attributed to a combination of solid business strategy and acumen, operational and execution efficiency, and an increasingly vibrant tourism market in a politically stable country, leading to an increase in business volume across all segments of the gaming business," McNally said in the report.
Data showed that the number of Chinese visitors to NagaWorld rose by as much as 36 percent in the first five months of the year.
The rise of Chinese visitation to NagaWorld fueled the integrated resort's mass market and electronic gaming machine revenue indicators, which increased by 23 percent and 15 percent, respectively. Meanwhile, VIP revenues grew by 89 percent year-on-year to $210.5 million.
NagaWorld's reliance on the VIP market hasn't affected the casino's revenues, with McNally even saying that its strong performance has allowed the company "to balance the increase in table limits while managing volatility and credit risk."
Meanwhile, NagaCorp reported to its investors that its integrated resort in the Russian port city of Vladivostok is expected to be completed sometimes in late 2019. Nagacorp's casino project in Russia is estimated to surpass its projected development costs of $350 million due to the construction delays, according to the report.
Meanwhile, the casino operator's second complex in Phnom Penh, Naga2, is set to open in the fourth quarter of this year.
Comments