Despite a strong performance in its digital arm, casino and bingo operator Rank Group saw its profits and revenues fall for the financial year to the end of June.
The UK leisure group, which owns Grosvenor Casinos and Mecca Bingo, reported a slip in total revenues from £709 million (US$913.27 million) to £707 million (US$910.7 million) during the 12-month period, while profits before tax dropped 7 percent to £79.7 million (US$102.66 million).
Pre-tax profits, on an adjusted basis, were up by 2 percent to £79.3 million (US$102.15 million). However, the group's operating profit before exceptional items and group like-for-like revenue only grew by 1 percent. Meanwhile, a "challenging UK retail environment" has caused the like-for-like revenue and operating profit at Ranks' venues to drop by 1 percent and 9 percent, respectively.
Revenues in Rank's casino division fell 3 percent to £397 million (US$511.38 million), while operating profits declined by 14 percent. Rank CEO Henry Birch said one of the reasons for the company's profit fall was the "more stringent customer due diligence to address money laundering, proceeds of crime and problem gambling."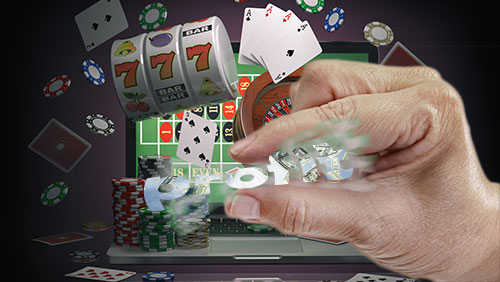 UK authorities have been paying more attention to money laundering and problem gambling in casinos, prompting operators like Rank to improve its defenses against potential money laundering incidents.
Rank's Mecca Bingo, which saw reduced visits but managed to grow its spend per visit, also reported a 4 percent decline in total sales as well as a 9 percent drop in operating profit.
However, Rank raised its full-year dividend to 12 percent per share, or 7.3 pence, backed by a stronger performance at its online gambling business. The group's digital brands reported an increase of 15 percent in total revenues and 63 percent in operating profit, which Rank attributed partly to "good cost control."
"After a challenging first half of our financial year, we are very pleased with our second half performance, especially with our digital business which delivered 63 percent growth in operating profit for the year," Birch said.
After failing to take over rival William Hill last year, Rank turned its attention to beefing up its digital unit as it continued to struggle against slowing growth at land-based venues. Rank said it has developed two new digital brands for the 2017 fiscal year: Bellacasino.com, which had a soft launch in July, and Luda.com, which will be launched towards the start of 2018.
The company also opened the first of its Luda bingo halls, which combine bingo, slots and arcade games with a coffee shop and bar area, in Walsall, Birmingham, several weeks ago. Rank said it will open two more Luda venues in Leeds and Weston-super-Mare later in the year.
"The group has put in place a number of digital, product and venue-based initiatives launching in the current financial year which we expect to drive top line revenues," Birch said.
Comments