Deciding on whether to have a casino in their hometown has taken priority over any other matter in Taiwan's outlying island of Kinmen. Even music festivals.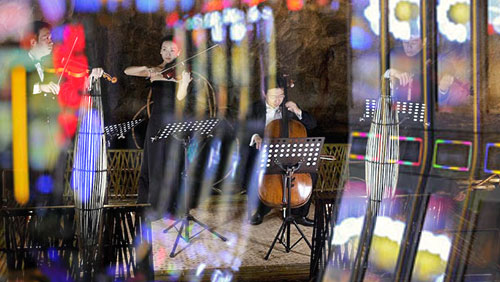 Held in the island every year, the Kinmen Tunnel Music Festival is considered to be the largest tourist attraction and is one of the first activities planned for each year, Su Cheng-ji, spokesperson for the Kinmen National Park where the festival is held, told CNA.
This year, however, organizers decided to postpone the music festival to make way for the gambling referendum, which will be held on October 28.
The organizers said that aside from the tides being "too high for a pleasant concert," they also want "to encourage everyone to vote on this important gambling referendum," which would increase Kinmen's tourism industry and create jobs in the island.
The referendum would allow residents of the island to decide whether they want a casino to be built in Kinmen.
Kinmen County Council Tsai Chun-sheng, who initiated the referendum, was able to collect 5,602 valid signatures to back up his initiative, surpassing the threshold set by the commission.
If all goes according to plan, this could be the third time a Taiwanese outlying island will hold a referendum on gambling after the government lifted the 15-year prohibition on gambling on the islands of Kinmen, Matsu and Penghu in September 2009.
The two previous referendums were held in Penghu, but residents voted—twice—against the idea of allowing casino resorts in the country. In the October 2016 referendum, 81 percent or 26,598 residents voted against the casino plan, while 6,210 votes were in favor of the drive to bring casinos to Taiwan.
Kinmen has about 140,000 residents registered, but the actual population living in the island is only 60,000. If the referendum is held, phantom voters will play the key in the poll, according to early reports.
Comments