Cryptocurrency has found its first unicorn.
On Thursday, bitcoin start-up Coinbase announced that it has succeeded in raising $100 million in a new round of funding at a private valuation of $1.6 billion.
The Series D funding round was led by venture capital firm Institutional Venture Partners, and was joined by Spark Capital, Greylock Partners, Battery Ventures, Section 32 and Draper Associates.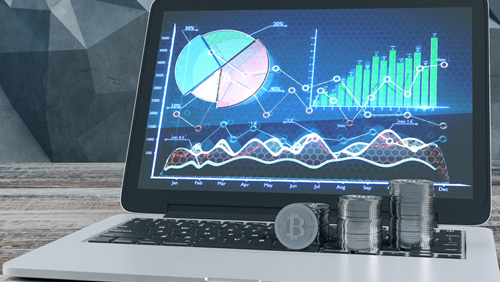 The "unicorn" status is an honorific given to privately owned start-up companies with over $1 billion valuation. In June, reports surfaced that the San Francisco-based digital currency exchange was talking to investors to raise $100 million in what was poised to be the biggest fundraising round ever for a bitcoin company.
Founded in 2012, the bitcoin company was valued at around $400 million in 2014, according to Coin Telegraph. Today, Coinbase is 2.5 times bigger, and it's a growth that can be described as "consistent and satisfactory" for its investors.
The new funding will be used "to continue scaling even further." Coinbase said the company plans to increase the size of its engineering and customer support teams and open a GDAX office in New York City. GDAX is a digital asset exchange that allows institutions and professional traders to trade digital currencies like bitcoin on a regulated U.S.-based exchange.
Coinbase also plans to invest in open source browser for the distributed server processing system ethereum network Toshi "to help accelerate digital currency's shift from speculative investment to global payment network."
"Coinbase experienced unprecedented growth over the last year, and we have now exchanged over $25 billion USD of digital currency for our customers," Brian Armstrong, co-founder and CEO of Coinbase, wrote in a blog post.
2017 has been a banner year for Coinbase, although the company also has had its share of troubles. Early this year, the exchange ceased its operations in Hawaii after the state's Division of Financial Institutions required the company to maintain cash reserves equivalent to bitcoin's cash value as redundant collateral. Coinbase is also in the middle of a legal battle with the U.S. Internal Revenue Service, which is after the exchange to submit records of all transactions that took place from 2013 to 2015.
Recently, Coinbase found itself in hot water with its customers after it decided not to support Bitcoin Cash, prompting the exchange to announce that it will introduce support for the new digital currency by January 1, 2018, "assuming no additional risks emerge during that time."
The price of bitcoin continues to hold at $3,400, with a market capitalization of $57.6 billion.
Comments