Bitcoin has been on a tear, and major merchants are starting to take notice—seriously.
Many of the important global retailers, including Starbucks, Subway, Dell, Expedia, Overstock.com and Microsoft, are already on board the cryptocurrency train. But what about the other merchants?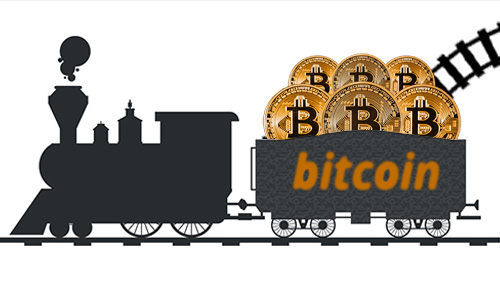 Several months ago, the team behind CoinGeek started an experiment in which they sent $100 of bitcoin via a QR code to the financial directors of 20 top retail brands—most of them operating online—that have yet to accept the digital currency.
Among those selected for the experiment were Alibaba, Amazon, Tesco, Staples, Uber, MacDonalds, Netflix, Airbnb, American Airlines, LVMH, AT&T, CVS Health, Tesla, Apple, FedEx, John Lewis PLC, Spotify, BMW and Red Bull.
At the time, only Laurence Tosi from Airbnb took up the offer of the free bitcoin. This week, however, saw two more brands joining Airbnb in taking up the bitcoin offer. According to the bitcoin news outlet, Derek Kerr, of American Airlines, and John J. Stephen, of AT&T, recently redeemed their vouchers.
The news of two more merchants taking up the bitcoin offer couldn't have come at a better time. This week, the digital currency recorded a new all-time high following a "relatively uneventful" blockchain split, which saw a group of miners move away from the main bitcoin blockchain, paving the way for a new cryptocurrency called Bitcoin Cash.
Currently, bitcoin's price still holds at $3,400 level, with a market capitalization of $56.1 billion, according to data from Bitcoin.com. Meanwhile, Bitcoin Cash's trading price is slightly up at $336 on CoinMarketCap.
CoinGeek commended the two "A"s for trying "something new rather than discard." The news outlet, which is funded by a group of bitcoin owners and enthusiasts, hopes that other companies "maybe some not beginning with 'A'" to join the party, too.
In Japan, about 4,500 stores already accept bitcoin as payment, after the Japanese Diet allowed the use of bitcoin and other digital currencies as a legal method of payment. In June, retailing giants Bic Camera and Recruit Lifestyle started to adopt bitcoin payments in their stores, boosting the number of bitcoin-compatible shops to around 260,000 across the country.
Comments