Australian slot machine manufacturer Aristocrat confirmed that a Russian hacker who claimed to be able to turn casino machines into virtual ATMs tried to extort the company.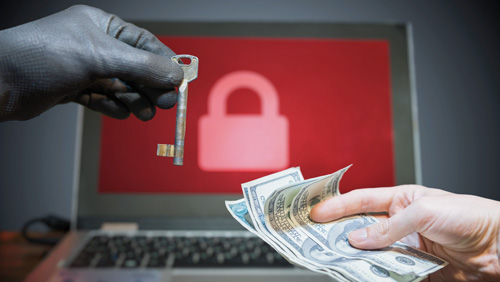 The St. Petersburg-based hacker, who went by the name Alex, told tech magazine Wired in a lengthy interview that he made millions of dollars through a venture built on his talent for reverse engineering the pseudorandom number generators (PRNGs), which govern how slot machine games behave.
Alex, who described himself as a mathematician and programmer, has "a legion of field agents" visiting casinos in different countries around the world to record video of the machines on their phones. Four of these agents were convicted of fraud charges in the United States several years ago.
Back in Russia, Alex and the rest of the team would analyze the video to determine when the machine's odds would favor a payout. Then, they send "timing data" through a custom app on the agent's phone—a strategy that could earn the team more than $250,000 weekly.
Last hurrah
Alex decided to shut down his 8-year-old business, but not before scoring one last payday.
The man, who fancied himself a bit of a Robin Hood, reportedly contacted Australian slot machines maker Aristocrat in November to make a deal in which he will direct his agents to "cancel their work on Aristocrat slots to stop compromising your trademark" in exchange for an eight-figure sum. As added bonus, Alex also offered to "help your developers eliminate all design flaws."
According to the article, Alex attached a breakdown of the supposedly secret PRNG that powers games like 50 Lions and Heart of Gold, stressing that "the matter could become worse if technical details would be available for your competitors or will be shared via internet or media."
Tracy Elkerton, Aristocrat's global head of regulatory and product compliance, agreed to meet Alex on neutral ground in the United States. In her reply, a copy of which was obtained by Wired, Elkerton told the Russian programmer that the goal of the meeting "would be to understand the method that you have developed that is being used in various countries to cash out more money than expected from certain Aristocrat slot games.
A spokeswoman for Aristocrat confirmed to news.com.au that it did receive the "extortion attempt," which it referred to relevant authorities.
"Aristocrat is a high integrity company that has zero tolerance for unethical behavior. Accordingly, it did not pay nor has it ever paid extortion moneys," the spokeswoman told the news outlet, noting that there was "no evidence of any actual or potential cheat of any game title other than the handful of MkVI vintage titles previously reported."