The price of bitcoin has shot up—again—into record territory, less than a week after the network split that worried some investors.
Bitcoin leaped more than 16 percent and hit a new all-time high of $3,360.87 on Saturday, according to CoinDesk data. By Sunday, the digital currency has settled down to $3,241.05 with a market capitalization of $53.5 billion, according to Bitcoin.com.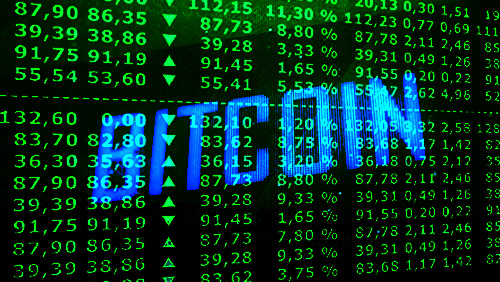 This is the first time that bitcoin reached $3,000 since June, when it powered through the $2,000 barrier, which analysts chalked up to several factors, most notably the increased demand from investors in Japan and China.
In an interview with CNBC, BlockTower Capital CIO Ari Paul chalked up the weekend's gains "to a brief rally" following a "relatively uneventful" split.
Last Tuesday, a group of miners split off from the main bitcoin blockchain and created a new cryptocurrency called Bitcoin Cash, which is currently trading at $223.76, according to data from CoinMarketCap.
The blockchain split is the culmination of the years-long scaling debate within the bitcoin community as they search for a way to increase the network's capacity from the original 1MB.
Bitcoin Cash is a project of some of SegWit2X's original backers who have lost confidence that the proposal, which combines Bitcoin Core's Segregated Witness and a block size increase, will implement the "2X" part and decided to take the matters into their own hands.
Unlike SegWit2X, which will send transactions off-chain and increase the block size to 2MB, Bitcoin Cash will increase the block size to 8MB and remove SegWit. And because Bitcoin Cash starts with the same blockchain, this means that people who own coins on the main bitcoin blockchain are entitled to the same number of coins on the new Bitcoin Cash blockchain, effectively receiving a free dividend.
Paul expects "a smooth road ahead for the next two months" for the digital currency, now that SegWut activation and the hard fork event has passed.
Comments