True to its reputation as an early adopter, the online gambling industry is now gearing up to help further the fledging success of the newest cryptocurrency in town—Bitcoin Cash.
First on the list is Bitcoin-only casino Slots.com, which announced that it will start accepting Bitcoin Cash on its platform, CoinGeek reported on Thursday. Slots.com's announcement is "a ringing endorsement" for the new digital currency, and other companies are expected to follow soon.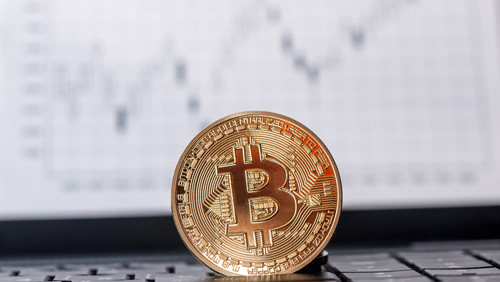 The announcement came two days after the blockchain split event last Tuesday, which saw a group of miners "fork" from the main blockchain, paving the way for Bitcoin Cash. The split is the culmination of the years-long scaling debate within the bitcoin community as they search for a way to increase the blockchain network's capacity from the original 1MB.
Bitcoin Cash promises to increase the block size to 8MB and remove SegWit, while also awarding people who own coins on the main bitcoin blockchain the same number of coins on the new Bitcoin Cash blockchain, effectively giving them a free dividend.
The new cryptocurrency has received support from members of the community who want a block size increase, including developers of proposals like Bitcoin Unlimited, as well as sectors such as digital currency exchanges and retailers in Japan and online gambling operators, who are already on process of adding Bitcoin Cash to their payment options.
Some of the exchanges that have embraced Bitcoin Cash post-fork include Bittrex, Kraken, Viabtc, Bter, China's Huobi, OKcoin's Okex, Hitbtc, Yobit, New Zealand's Cryptopia, Nova Exchange, The Rock Trading, Coinexchange, and Stocks.exchange. Meanwhile, Bitstamp said its customers who left bitcoin on their exchange before the fork will receive Bitcoin Cash "in the near future."
Coinfloor, the first publicly auditable bitcoin exchange, also announced that it will accept Bitcoin Cash.
Coinbase reverses stance
After receiving backlash from its customers, digital asset exchange company Coinbase has announced that it will introduce support for Bitcoin Cash next year.
In a blog post, the San Francisco-based start-up said it is panning "to have support for Bitcoin Cash by January 1, 2018, assuming no additional risks emerge during that time."
"Over the last several days, we've examined all of the relevant issues and have decided to work on adding support for bitcoin cash for Coinbase customers. We made this decision based on factors such as the security of the network, customer demand, trading volumes, and regulatory considerations," David Farmer, director of communications at Coinbase, wrote.
Coinbase said its customers will be able to withdraw the new digital currency once it is supported, although the company has yet to decide about adding trading support.
Bitcoin traded in the $2,800 range on Friday, while Bitcoin Cash held at $334.
Comments