As the debate over bitcoin's scaling rages on, one of the potential forks—Bitcoin Cash—is being lauded for its attempt to fulfil Satoshi Nakamoto's vision of true decentralized, peer-to-peer electronic cash with more efficient transaction capacity.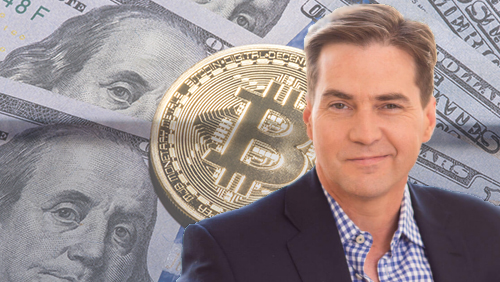 If you're just joining us, the bitcoin community is currently divided on how to resolve bitcoin's underlying scaling issue, with several parties proposing to scale the network in different ways. One of these proposals is SegWit2X, which combines Bitcoin Core's Segregated Witness—whose goal is to send transactions off-chain—and a block size increase.
However, some of SegWit2X's original backers have started to lose confidence that the proposal will implement the "2X" part, and decided to take the matters into their own hands. This is why on August 1, the group said they will split off from bitcoin and create a new digital currency called Bitcoin Cash.
New coin on the block
Bitcoin Cash, if successful, will increase the block size to 8MB and remove SegWit.
Some of its supporters refer to it as an altcoin, but what sets Bitcoin Cash from altcoins, which could be nearing their end, is that it starts with the same blockchain. This means people who own coins on the main bitcoin blockchain will own the same number of coins on the new Bitcoin Cash blockchain when it's launched.
Since it was announced, Bitcoin Cash has already received support from members of the community who want a block size increase as well as developers of proposals like Bitcoin Unlimited. But contrary to popular belief, it was not Dr. Craig Wright who's behind the initiative.
"I recognize why I am a polarizing figure in bitcoin and understand why so much is written about me on the Internet and social media, even though most online posts are incorrect. The incorrect comments include anything suggesting that I am behind the Bitcoin Cash initiative; I am not. However, I applaud the efforts of whoever is behind Bitcoin Cash to achieve a truly decentralized, peer-to-peer electronic cash with higher, more efficient transaction capacity," Wright said in a statement.
The Australian academic and inventor is working with bitcoin technology research and development outfit nChain to solve bitcoin's current capacity problem—on chain. Recently, nChain announced that it will help improve and deliver a "certified" version of Bitcoin Unlimited's client software, which is designed for larger block sizes and provides a better foundation to support on-chain scaling.
Stefan Matthews, chief executive officer of the nChain Group, said they are not part of the group behind Bitcoin Cash.
"But we agree with its principles to bring sound money to the world with low fees and reliable confirmations, and its desire to spur unrestricted growth, global adoption, and decentralized development. We wish success to Bitcoin Cash and whoever is responsible for the initiative," Stefan Matthews, CEO of the nChain Group, said in a statement.
Current bitcoin price
Bitcoin traded in the $2,800 range on Friday.
Comments