London, 26th July 2017 – Sporting Index, the leading spread betting company, has today announced it has formed part of a company rebrand alongside betting software and data experts Sporting Solutions to operate under the newly formed 'Sporting Group'.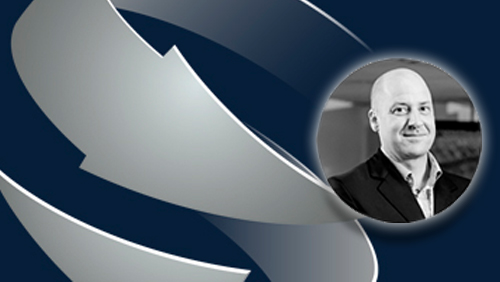 Formerly 'Sporting Index Group', the rebrand reflects the wider group's commitment to continue offering in-play spread betting and trading expertise to its customers with a fresh, revamped look.
Sporting Index, which has a rich heritage of spread betting dating back to 1992 and is celebrating its 25th anniversary this year, prides itself on operating as a dynamic and innovative business which has seen the company cement its position as the number one spread betting company in the world.
As a pioneer of supplying B2B services to the wider sports betting industry, Sporting Solutions has built a strong reputation for providing pricing and trading expertise to the world's leading betting operators. Experts in developing software tools that are "designed by traders for traders", the Sporting Solutions team have years of trading risk on sporting events that is unparalleled in the industry.
Following extensive market research carried out by both Sporting Index and Sporting Solutions, Sporting Group has evolved from an overall desire to create one group that share the same core strengths – a passion and understanding for sports, trading expertise and competitive online betting and gaming. Sporting Group wanted to establish a bold and progressive change with the rebrand and this was achieved in collaboration with design agency Chestnut Creative.
As part of Sporting Group's cleaner look, the company will adopt a new logotype. Evolving from sports balls that have featured in previous logos throughout their 25-year history, the new brandmark features two arrows representing the 'buy' and 'sell' mechanic of spread betting which follow the contours of a sphere, keeping alive the heritage of Sporting Index as the original sports spread betting firm.
The new identity, which employs different colour palettes for Sporting Group and each of its sub-brands, also symbolises Sporting Group's wide offering of multiple global sporting markets available to bet on.
Simon Trim, CEO of Sporting Group, said: "At Sporting Group, we are extremely proud of our long-standing heritage in spread betting dating back to 1992. Sporting Index have always offered unique and innovative markets in the industry, and equally Sporting Solutions have a reputation for trading, software development and risk management that is unrivalled in the sports betting supplier market.
"The rebrand gives our company a fresh and exciting new look, while still referencing the strong foundations it was built upon. Quality and excellence is at the heart of what Sporting Index and Sporting Solutions do, and forming Sporting Group will only serve to strengthen our brand and our offering in the sports betting industry."
Comments