In this week's Calling The Clock we bring you the penultimate round-up from the World Series of Poker, advise you of a brand new High Stakes poker show on PokerGO, and much more. 
The World Series of Poker (WSOP) Main Event reached the final table, and I admit, it felt a little lacklustre without the pomp & circumstance of the November Nine fanfare.
You can choose the participants in chronological order, the order of worst to best-dressed person, or the least experienced to the experienced, it doesn't matter, John Hesp will always be the name hanging from your chapped lip.
The 64-year-old grandfather from Yorkshire, England, was competing in the Main Event to tick an item off his bucket list. His experience of poker, though vast in terms of years played, consists of a monthly trip to the local casino to compete in a £10 rebuy. When his wife agreed to his ridiculous request to travel to Las Vegas, and pay $10,000 to play poker, he increased his visits to the local casino to three £10 rebuys per month so he could get the practice. And now he sits second in chips, with $1m in the bank, and the possibility of winning another $7m+ in a few days time.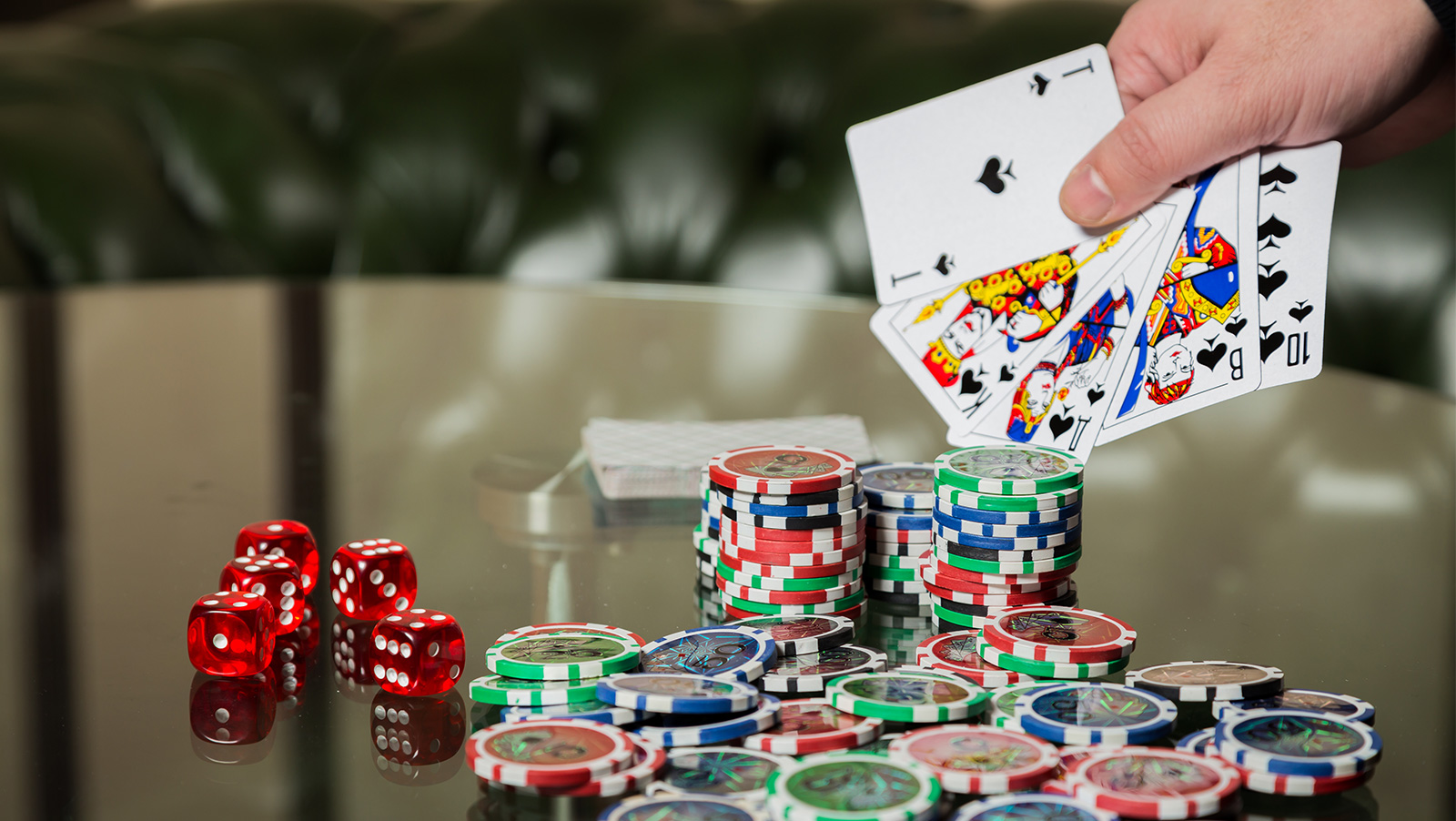 The one thing Hesp has going for him is he has no idea how great the likes of Antoine Saout, Benjamin Pollak, Ben Lamb, and Bryan Piccioli are. Both Saout and Lamb are making their second trip to the Main Event, having both finished third the last time they arrived at this particular set of buffer stops. Lamb is also a former bracelet winner and WSOP Player of the Year.
The other bracelet winner in the mix is Bryan Piccioli; Damian Salas has won two Latin American Poker Tour (LAPT) Main Events, and everyone in the business knows the talent that Pollak has inside his grey matter. Scott Blumstein leads the final nine with 122 big blinds and will be amongst the favourites to take it down.
Final Table Results
Seat 1: John Hesp – 85,700,000 (107 bb)
Seat 2: Scott Blumstein – 97,250,000 (122 bb)
Seat 3: Antoine Saout – 21,750,000 (27 bb)
Seat 4: Ben Pollak – 35,175,000 (44 bb)
Seat 5: Jack Sinclair – 20,200,000 (25 bb)
Seat 6: Damian Salas – 22,175,000 (28 bb)
Seat 7: Ben Lamb – 18,050,000 (23 bb)
Seat 8: Bryan Piccioli – 33,800,000 (42 bb)
Seat 9: Dan Ott – 26,475,000 (33 bb)
The Money
1. $8,150,000
2. $4,700,000
3. $3,500,000
4. $2,600,000
5. $2,000,000
6. $1,675,000
7. $1,425,000
8. $1,200,000
9. $1,000,000
The Plan
Day 8: Thursday, July 20, 2017 – play down to six players.
Day 9: Friday, July 21, 2017 – play down to three players.
Day 10: Saturday, July 22, 2017 – play down to a winner.
And while all eyes and ears were on the Main Event, Adrian Moreno was carving through 4,391 entrants like a hot pocket knife through Tofu on his way to the top prize of $528,316 in the Little One For One Drop.
Both the Little One and the One Drop High Roller raised $992,841 for the One Drop charity, taking the lifetime total raised to $19.6m.
The 48th Annual WSOP was another record-breaker after 120,995 entrants cruised through the Rio casino, breaching the 120,000 entrant barrier for the first time in WSOP history.
Other records included the most ITM finishes (16,814), largest Seniors field (5,389), largest online bracelet field (2,509), largest single day attendance in the Main Event (4,262 players for Day 1c), and most cashes by an individual (17 for John Racener, and Chris Ferguson).
Ah, Chris Ferguson.
The disgraced former Full Tilt Board Member is currently leading the WSOP Player of the Year race, prompting me to suggest that to prevent us going down this dark trajectory ever again, the poker industry should begin an interview process for a spot in the Moral Police Squad.
Ferguson will win the WSOP POY award if nothing changes after the World Series of Poker Europe (WSOPE) festival in Rozvadov later this year, and this week 888Poker announced that they would be the primary sponsors of the festival and the exclusive online satellite tributary.
Poker Central Crank up WSOP Main Event Coverage; Launch The Poker Masters; Ink Deal With NeuLion
 Poker Central's influence on the poker industry is slowly descending like a great coalition of cumulus.
Earlier this week, they launched The Poker Masters, a High Roller series hosted by ARIA, and featured live on PokerGO, that will see the very best players in the world competing for the title, and PGA-style purple jacket.
Players will compete in four $50,000 buy-in events, and a $100,000 buy-in event, with the person earning the most cash by the time the final bell tolls handed the customer made purple blazer. The events are rake free if players turn up on time, and compete in all five events. Late registration, re-entries, and failure to play in all the games means the rake will kick in.
You can read the nitty gritty, right here.
As the WSOP Main Event Final Table combatants comb their sideburns, iron the rims of their baseball caps, and dry clean their favourite hoodies, PokerGO announced plans to ensure the drama of the WSOP Main Event echoes all over the world.
With ESPN, The Sports Network, BT Sports, Arena Sports HD, and One Sport HD providing coverage in the Americas, Canada, UK, Balkans, and Israel – PokerGO has promised to provide live stream coverage for the rest of the world.
Check this article to find how you can tune in.
And PokerGo inked a deal with the online video tech company, NeuLion that will see PokerGO content distributed to mobiles, tablets, and video game consoles such as Xbox and PlayStation.
The Best of the Rest 
PokerStars made it three signings in a fortnight after Fintan "EasyWithAces" Hand and Benjamin "Spraggy" Spragg joined Team PokerStars Online.
The 10-time World Series of Poker Circuit (WSOPC) gold ring winner, Maurice Hawkins, fights to save his reputation from becoming a shit sandwich after his former backer sues him for refusing to return $22,788 in unused staking money. Hawkins disputes the allegations.
A poker player in the States has won a $500,000 prop bet after shedding 24.2% body fat in six months. But the most surprising fact of the deal is that Bill Perkins was the man backing him. You don't often see Bill finishing on the right side of these things.
Phil Ivey took his fight with Genting Casino to the UK Supreme Court this week. Ivey is trying to persuade a bench of Lords and Ladies that he deserves the £7.7m he won using edge sorting techniques during some pretty crazy Punto Banco sessions five years ago.
And Fedor Holz inched closer to Ivey in the Hendon Mob All-Time Money List after taking down the Triton Super High Roller Series HK$250,000 6-Max event for $444,893. Ivey sits in fifth place with $23,856,034 in total earnings, and Holz is one rung lower with $23,354,887.
And Manig Loeser made it a German clean sweep by winning the whopping $2.1m first prize after beating Richard Yong in heads-up action in the HK$1m buy-in Triton Super High Roller Series Main Event.
And finally, Unibet announced plans to send 200 online qualifiers to the Wynn Fall Classic in Las Vegas. The players will compete in the $1,100 buy-in European Open, that has nothing to do with Unibet in any way, shape, or form, I thank you.
Time ladies & gentlemen.
Someone just called the clock.
Comments