The Cambodian government has handed the country's top casino operator NagaCorp an additional $16.6 million tax bill on its non-gaming operations.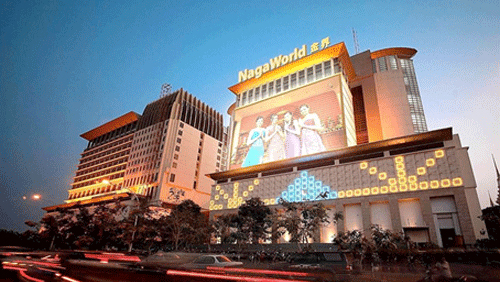 According to the Phonm Penhn Post, the Cambodian government came up with the hefty tax burden after it conducted its first-ever audit of the iconic Phnom Penh hotel and casino complex. The tax obligation was reportedly similar to the one that the government imposed on the casino operator last year.
The government's announcement comes just days after NagaCorp reported that it posted a $150.6 million net profit in the first six months of the year due to robust growth across all of its business segments.
Though the final number is still subject to negotiation, Ministry of Economy and Finance (MEF)  deputy director-general for finance industry department Ros Phirun pointed out that the annual bill of NagaWorld in non-gaming revenue taxes starting this year is $16.6 million.
"From now on and for every year we will make NagaWorld pay at least $16 million on their non-gaming operations," he said. "There is no longer any excuse for a company that is this profitable."
On Monday, NagaCorp announced that the non-gaming revenue at NagaWorld increased by 29.8 percent year-on-year to US$14.8 million in the first half of 2017. The gaming firm attributed the robust growth to the performance of its food and beverage outlets as well as higher occupancy and average room rates.
The root cause of the additional taxes came from the supposed discrepancies that the state auditors found in the 2014 and 2015 financial reporting of the Hong Kong-listed firm.
NagaCorp quickly defended their accounting, pointing out that the 2006 agreement it entered with the government granted a seven-year leeway on non-gaming revenue taxes and on the completion of its flagship 700-room hotel and casino. The agreement was said to have ended in 2013.
Due to these discrepancies, state auditors came up with a total of $16.6 million worth of non-gaming revenue back taxes. The Cambodian government has included in the bill the integrated resort's  hotel and restaurants.
But the tax burden isn't just bad news for NagaCorp. Phirun pointed out that the government will no longer extend "special exemptions" for unfinished construction of its facilities, including its Naga2 development, which will add 850 hotel rooms, 300 gaming tables and 500 electronic gaming machines to NagaCorp's Phnom Penh offering.
"They have delayed and delayed the opening of Naga 2, and after a full year of operations we will apply the same type of tax to their non-gaming activities and there will be no special exemptions," Phirun said. "If you look at how this company is growing, they have to pay."
Comments