The government of Ireland has approved a legislation that will change the age limit for all forms of gambling.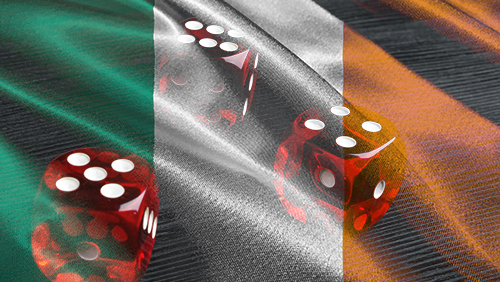 On Tuesday, ministers from the Irish cabinet approved the new Courts and Civil Liabilities (Miscellaneous Provisions) Bill, paving the way for the modernization of the Gaming and Lotteries Act 1956, The Journal Ireland reported.
The current Gaming and Lotteries Act allows 16-year-olds to enter carnivals, circuses, amusement halls and arcades, which may contain slot machines, funfairs or sport betting events. But the Courts and Civil Liabilities bill amends this legislation and sets the uniform gambling age limit to 18.
The legislation also establishes clearer guidelines on how to govern sporting club lotteries and raffles, as well as increasing the stakes and prize pot limits.
Current laws require weekly lotteries of up to €5,000 to secure a permit from a Garda superintendent, while those with prize pots of up to €30,000 must get a license from the District Court.
However, Minister of State for Justice David told the Irish Independent that there have been many breaches "due to lack of awareness surrounding the law. The prize limits is expected to be increased, courtesy of the new legislation.
Stanton is reportedly preparing a bill that will seek to form an independent regulatory authority for the gambling industry in Ireland. The bill, which is expected to include the principle of self-exclusion, has been delayed due to "complexities" in implementation. Taoiseach Leo Varadkar said the first legislation areas are due to be introduced in the next parliamentary session.
"This is an important issue. It is also important the government puts in place a proper regulatory structure around gambling, both to regulate an industry from which many people get much pleasure, but also one that gives rise to people becoming addicted, impoverished and unwell as a consequence. Legislation in this area is long overdue," Varadkar said, according to the news outlet.
Comments