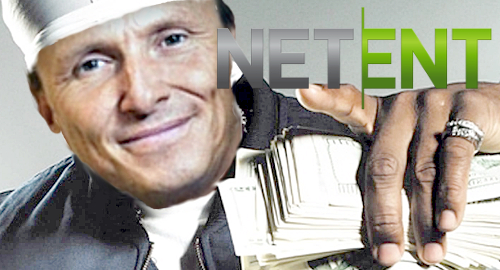 Online gambling technology provider NetEnt is enjoying double-digit gains in revenue and profits thanks to its ongoing expansion in the UK and Italy.
On Thursday, the Sweden-based NetEnt reported revenue rising 15.5% year-on-year to SEK 407m (US $48.6m) in the three months ending June 30. Operating profit rose 18.5% to SEK 145m while profit after tax gained nearly 18% to SEK 134m as margins improved nearly a full point to 35.7%.
Figures for the first half of 2017 were similarly buoyant, with revenue up 15.4% to SEK 805m, operating profit up 12.2% to SEK 281m and profit after tax rising 9.6% to SEK 258m. In May, NetEnt shared SEK 540m of this bounty with shareholders via its automatic redemption program.
NetEnt CEO Per Eriksson (pictured) credited the solid report card to the continued strength of the company's mobile gaming products, which accounted for over half of revenue in the quarter. Eriksson also credited ongoing growth in the regulated online markets of Italy and the UK, with the latter country maintaining its status as the company's top geographical breadwinner.
NetEnt said the company also enjoyed "fast growth" in the regulated markets of Belgium, Denmark, Spain and New Jersey. Growth in NetEnt's home territory of Sweden was "relatively slower," which Eriksson blamed on "our high market share and the maturity of the market."
Q2 saw NetEnt ink six new customer agreements and the launch of NetEnt products on eight new customers' online casinos. The quarter also saw NetEnt expand into Serbia's regulated market, add table games to its Spanish customers' offering, and secure a supplier license in the Canadian province of British Columbia.
Looking forward, Eriksson expects "continued solid growth" through the rest of the year thanks to the release of new games and the number of new customers waiting in the queue to launch NetEnt products. Eriksson said NetEnt foresees "an ongoing need to invest" through the rest of 2017 to enable "continued solid growth with increasing economies of scale."