Two teams with nearly identical records have been the best teams in baseball heading into the second half of the season. So it makes perfect sense to see the Los Angeles Dodgers (61-29) and Houston Astros (60-29) as the betting favorites to win the National and American League pennants, respectively.
Odds courtesy of OddsShark.com
The Dodgers are +240 chalk to win the NL and have been on an absolute tear, going 26-4 over their last 30 games to take a 7.5-game lead on the Arizona Diamondbacks (53-36) in the NL West.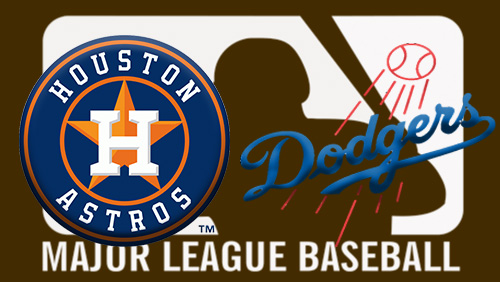 The Colorado Rockies (52-39) had led the NL West division standings early on, but a recent skid caused them to plummet 9.5 games behind Los Angeles and two back of Arizona. The Rockies are +1000 to win the NL with the Diamondbacks sitting as the +600 fourth choice to take the pennant.
The Washington Nationals (52-36) lead the NL East by 9.5 games after getting off to a hot start this year, and they are listed as the +300 second choice behind the Dodgers.
The Chicago Cubs (43-45) are right behind at +333 even though the defending World Series champions are under .500 and trail the Milwaukee Brewers (50-41) by 5.5 games in the NL Central. The Brewers hold some value at +1200 to win the NL.
The American League looks to be even less competitive, as the Astros are running away with the AL West. Houston is +200 to win the pennant and owns a commanding 16.5-game lead over both the Los Angeles Angels (45-47) and Texas Rangers (43-45).
The defending AL champion Cleveland Indians (47-40) might be the best bet to upset the Astros due to their experience and strong balance between hitting and pitching. The Indians are the +375 third choice to repeat as AL champs, with the AL East-leading Boston Red Sox (50-39) just ahead of them at +300.
The Red Sox were the preseason favorites to win the pennant after adding ace Chris Sale to their starting rotation, but the New York Yankees (45-41) have put pressure on them in the division as the +600 fourth choice on the AL pennant odds.
Comments