Carlos Reig and Jose Luis Aranda will strengthen the supplier's gaming arm
July 12th, 2017 – Win Systems, a leading technology and gaming supplier, has made two senior hires with Carlos Reig joining as Corporate Director of Operations (Gaming) and Jose Luis Aranda as Managing Director of Gold Club Gaming in Slovenia.
Reig has almost two decades of industry experience, having worked at Codere, and more recently as Director of Operations of PlayCity in Mexico.
He is responsible for the effective running of Win Systems gaming arm, where he will head up its strategy and day-to-day operations.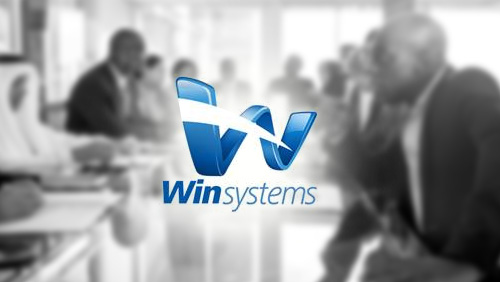 Aranda previously spent nine years at Scientific Games, rising to the role of Regional Director, having previously worked at CIRSA Interactive and GTECH.
He will manage Gold Club's activity in Slovenia, where it currently runs the majority of its operations from.
Win Systems has been actively seeking experienced industry personnel as it looks to keep up with its aggressive global business expansion, alongside the ongoing integration process of Gold Club, acquired in late 2016.
Eric Benchimol, CEO at Win Systems, said: "The past 12 months have been record-breaking for Win Systems in terms of commercial growth and I am thrilled to welcome Carlos and Jose Luis into our business to help build on this momentum.
Carlos Reig, Corporate Director of Operations (Gaming), said: "The next few years at Win Systems are set to be very exciting and I look forward to helping contribute to the success of the company."
Jose Luis Aranda, Managing Director of Gold Club, said: "I will endeavour to continue Gold Club's well-deserved reputation in the casino industry as we embark on an ambitious growth strategy in the coming years."
Win Systems has recruited 120 staff across its various offices and departments since the start of 2016, while, significantly, ensuring all Gold Club staff remained at the company after the acquisition.
The entire workforce, across its offices in Spain, Slovenia and Mexico, as well as remote workers within USA, Argentina and Peru, is set to reach 350 by the end of 2017 – an increase of more than 20% since the start of the year.
About Win Systems
WIN SYSTEMS is a global technology provider for the gaming and entertainment industry. The company specializes in systems and services for casinos and lotteries, gaming devices and server based video lottery terminals (VLTs).
WIN offers a full range of technology services, including design, programming, installation, operation and maintenance of its systems.
Win Systems has an extensive track-record of offering the best in class information management systems, recognized throughout the world for providing superior real-time control, stability and reliability for land-based casinos, lotteries, and route operations.
In 2016, Win Systems acquired Gold Club, a global developer and provider of gaming machines and electronic roulette with a presence in over 50 countries worldwide.
The result of the acquisition is an emerging leader in the global gaming industry with a significant footprint in Europe, South Africa and the Americas.
The company is continuously evolving, refining and expanding its product line ahead of market demands, setting trends and creating tools that are becoming essential for its customers' successful operations.
For more information: www.winsystemsintl.com || +1 212 206 9325 || Tw: @win_systems
Comments