July 2017 – London, UK: On July 11, BetConstruct unveiled Spring BME (Business Management Environment), new management infrastructure for betting and gaming businesses.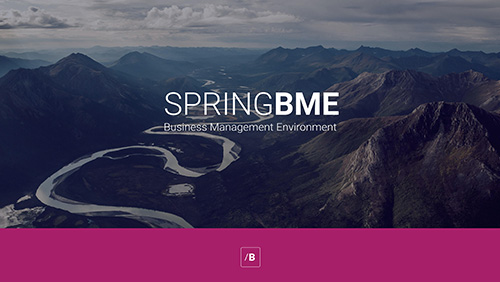 Spring BME includes a rich set of products, services, tools and technologies that together provide a complete management infrastructure. The dashboard gives business owners an ability to enable betting and gaming products with a single click as well as order marketing, legal, accounting, risk management and bookmaking services.
Spring BME saves time and gives more flexibility.
Products are one step away from you
All the products by BetConstruct, in-house built or integrated from other providers, are available on the dashboard. Once any product is selected, e.g. Live Casino or Fantasy Sports, it appears on the operator's website. At the same time, when a new slot game is added to BetConstruct game portfolio, Spring BME notifies the user and allows to instantly offer the game to the end-user. Deployed in retail, desktop and mobile, including native apps, over 26 solutions and 240 payment methods are now brought together on a single dashboard.
Through Spring BME developers can access BetConstruct Open Source projects where they can build unique and compelling virtual content.
Ordering services in a single environment
When it comes to services provided by gaming-focused specialists and industry professionals, Spring BME makes it easy to order them and monitor the billing history. From B2C support to risk management, marketing and legal services, BetConstruct partners can place an order and control their expenses from the same application.
Industry News
Users have access to a curated selection of gaming news highlights .