July 2017 – SIS (Sports Information Services), a leading supplier of live pictures, data, and streaming to online and retail operators globally, has announced deals with Central Park and Henlow greyhound tracks for the exclusive rights to distribute live pictures and data to Licensed Betting Offices (LBOs), and to stream to online operators worldwide.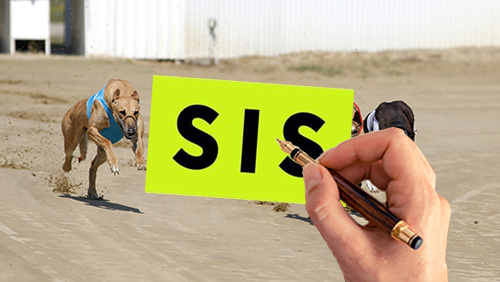 Paul Witten, Commercial Director at SIS, said: "SIS is delighted to announce that we have signed the long-term rights to Central Park and Henlow, which will further enhance our greyhound service to bookmakers.
"This is a demonstration of our ongoing commitment to the UK greyhound industry, and to strengthening our greyhound offer for our customers".
About SIS
SIS (Sports Information Services Ltd) is a leading supplier of products and services to the online and retail betting markets and has been at the heart of global bookmaking for more than 30 years. SIS delivers multiple channels of live racing, data and commentary from racecourses and greyhound tracks in the UK, Ireland and across the world.
In addition to trusted satellite delivery, SIS has developed its own low latency streaming platform – SIS Stream, which delivers quick, secure and high-quality pictures, data and virtual content across the globe. SIS continues to develop innovative solutions to suit bookmakers at all levels of the industry, and now provides competitive pricing for UK, Ireland and international horse racing, along with greyhound and other sports via its Trading Services offer.
For more information about SIS please visit www.sis.tv
Comments