New Jersey lawmakers are no longer taking any chances that Atlantic City casinos might be forced to close in the event of another state government shutdown due to a budget impasse.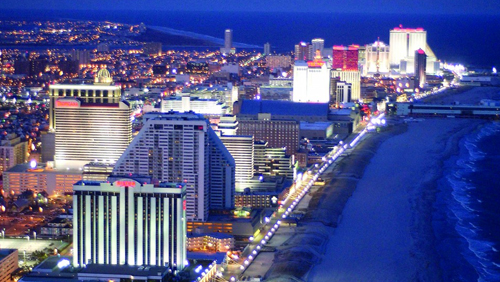 Atlantic City casinos were almost forced to shut down this week after the state legislature and New Jersey Gov. Chris Christie failed to pass a budget on time.
The casino shutdown was averted after both branches of the state government were able to reconcile their differences before the seven-day leeway given to casinos ended.
To prevent such economic inconvenience, The Press of Atlantic City reported that state Senate President Steve Sweeney and Senators Jim Whelan and Jeff Van Drew introduced a bill seeking to amend the law that allows New Jersey's casinos to keep their doors open for seven days after state government shuts down.
Whelan, who sponsored the original seven-day law, said the new bill will now let the casinos stay open indefinitely.
"The casinos continue to be the driving force for the economy in the city and the entire region," said Whelan, D-Atlantic. "Atlantic City is turning around, and to allow the casinos to close now or at any time in the future would be destructive to the lives of the casino workers and their families and would create an economic riptide with negative consequences for the entire city and region."
Several lawmakers, however, raised their eyebrows over the necessity of the bill, especially since "essential" employees are not affected by the state shutdown.
Christie, according to the report, signed an executive order in 2010 that deemed employees at the Casino Control Commission "essential."
Still, the governor said Sunday that, through the first reading of the 2008 law, he believed the casinos and racetracks around the state were scheduled to close.
All items must go in Taj Mahal Casino Liquidation Sale
Elsewhere in Atlantic City, National Content Liquidators has started the auction of all items inside the shuttered Trump Taj Mahal Casino Resort, which was once owned by President Donald Trump.
Fortune reported that the chandeliers, sofas, coffee tables, televisions, beds, and even a grand piano were among the offerings up for auction, which started on Thursday. The auction will continue until all the items are gone, according to the government liquidators.
Trump opened up the $1 billion casino in 1990 before it filed for bankruptcy the following year.
Billionaire Carl Icahn, who purchased the casino, shut the business for good after a labor dispute. The property was then sold to Hard Rock International in March for about $50 million.
Comments