InBet is a b2b solutions provider for lottery, betting, gaming and amusement industries. Proud to be active in more than two dozens countries globally, we have amassed over 15 years of experience in full-cycle product development. Along with lots of commercial lotteries two countries have trusted us the mission of supplying their national lotteries.
Our particular strength is in meticulously adjusting our solutions to the most challenging national and legal environments. Relying on extensive research and our vast expertise with some of the most dynamic and heavily regulated markets like Russia and Kazakhstan, we tailor our products to meet the strictest regulatory standards worldwide. Today's booming betting & gambling markets of Latin America and some African countries are something that we have already been through. The patterns of industry growth and regulatory trends here are similar to what was happening in CIS markets not long ago – and here in InBet we know exactly how to go about it. Here are just a few examples.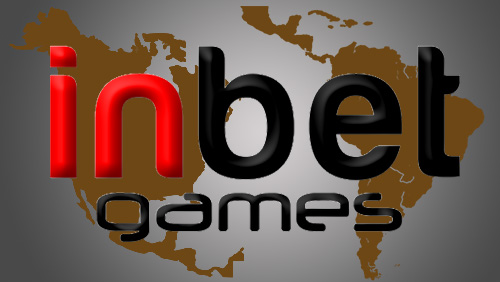 Classic slots & RNG games enjoy tremendous popularity across the globe, yet in many regions legislators have put restrictions on them. In order to help our clients who operate under such regulations to meet the massive demand for slots & RNGs, we came up with a tool that keeps the attractiveness of slot machines without meeting the legal definition thereof. Animations is based on making bets on real-life events. This solution has been approved and certified by BMM Testlabs – the world's leading gaming certification entity. Another acclaimed solution that we have developed is called the lottery license optimization. It helps to connect players to lotteries that take place in offshore jurisdictions, where draws occur once in every 20 seconds or even more often.
When it comes to meeting regulation requirements, we don't play hit or miss. Every product we offer undergoes scrutiny by a team of lawyers, which consists of both our employees and local attorneys. We maintain best practices in terms of ensuring perfect legality of our solutions and certifying them according to local legislation.
Flexibility in terms of platforms and formats is of great help in adjusting our solutions to different national contexts, too. InBet provides software that operates as physical terminals, web sites, or desktop programs, making it easy to target a particular audience. When, for instance, Latin America's favorite Bingo lottery meets the format of an affordable terminal that the owner of every local establishment can buy, the potential for massive success is evident.
To make sure that our customers command ever-increasing audiences, we embed powerful marketing tools in our products. Sweepstakes is a proven means of rewarding existing players and attracting new ones. People who buy a juke-box or an e-book get complementary access to a pre-installed sweepstake app, where they can win chips to play for real money.
Apart for products aimed at betting and gaming business, we provide solutions for state authorities. This line of software facilitates administration of the industry and increases the revenues derived from licensing and regulation.
Here in InBet we are beyond excited to be starting our journey with the Americas. We recognize the complexity, diversity and uniqueness of local mentalities and markets, but we are up for the challenge. Confident in our expertise, vision, and work ethic, we are open to explore the potential of new partnerships. Our wish is to help you stay competitive and in line with consumer trends, making your business flourish.
Comments