BtoBet confirms the success of the Peru Gaming Show in Lima where the company met local operators focused on the future steps to move to improve their business, starting to think mobile.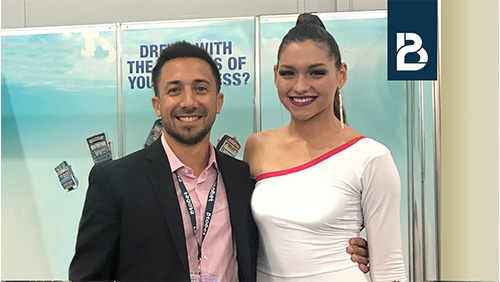 The legalization process is expanding in several LatAm countries, which are revealing very strict rules at the moment. Countries such as Peru, Colombia, Mexico, Brazil, Paraguay and Chile among others, are increasingly regulating their local gaming industry and are attracting the attention of licensees willing to invest in this promising market.
After regulation, there are 2 more crucial aspects to consider before seeing the online-mobile betting activity growing fast in Peru:
1. Payment method developments
2. Use of Technology and marketing tools to keep and retain bettors
Commenting on these urgent needs in Peru, BtoBet's chairman Alessandro Fried stated:
"I firmly believe LatAm will soon display all its potential in the sport betting and gaming industry. Statistics show the number of mobile users is growing exponentially in Peru as in most South American countries requiring a range of infrastructure improvement and payment method developments – like easy online/mobile transaction systems and electronic wallets – to provide a fast payment process to all mobile and online bettors. Nevertheless, in this growing betting and gaming market, delivering a totally one-to-one customized experience has become crucial and only operators equipped with the adequate technology can succeed in the market. For this reason, Peruvian operators, willing to reach a deep knowledge of every single customer, settle automatic marketing & fraud prevention actions according to the channel, need specific technologies and instruments." In this regard, Fried continued: "We have already started providing adequate tools, compliant with specific laws and rules imposed – for example by Colombia – and are expanding as technological partners in other markets like, amongst others, Paraguay and Peru."
To discover more about the market in Peru, download the industry report "PERU: FAST-GROWING RETAIL AND MOBILE BETTING MARKET."
About BtoBet
BtoBet is a pioneer in new technologies for iGaming operators and the betting industry by using technological intelligence as its main base for its products. It offers unique, customisable, secure and flexible cloud based systems delivering unprecedented capabilities to drive sportsbook and iGaming business. BtoBet has offices in Macedonia, Italy and Malta.  The Technical team of the company is in Skopje and has an ever-growing team of developers. BtoBet's dynamic Sportsbook team operates from Rome, whilst Malta hosts the commercial and marketing centre.
Comments