Two stories imbibed with a partypoker flavour as the three-time Wimbledon winner, Boris Becker, is declared bankrupt, and Robertas Gordonas takes the £150,000 first prize in the £1m GTD partypoker LIVE Grand Prix UK in Nottingham.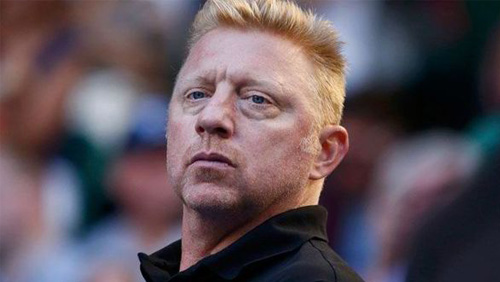 Who can forget a 17-year old Boris Becker diving, racket in hand, on Wimbledon's Centre Court as he went on to become the iconic tournament's youngest ever winner?
On Wednesday, Becker's reputation also took a dive. It didn't look as good, and the only racket was coming from the throats of the people that filled The Bankruptcy and Companies Court in London.
The three-time Wimbledon champion's reputation was taking a beating after private bankers Arbuthnot Latham & Co made a bankruptcy application against the former German tennis ace, relating to a debt dating back to 2015.
Fighting Becker's corner was John Briggs, whose primary motive was to convince Bankruptcy Judge Christine Derrett to adjourn the case for another month so Becker could settle the matter. The play was to remortgage his €6m property in Majorca to pay his debt.
Judge Derrett, who admitted once watching Becker competing on Centre Court, refused to adjourn, reminding Becker that two years is sufficient time to sort his mess out, and likened him to an Ostrich when she said:
"One has the impression of a man with his head in the sand."
The media coverage that now ensues does cause Becker's personal brand some harm, a point that Briggs made to Derrett during his unsuccessful attempt to adjourn.
"He should have thought about that a long time ago." Said Derrett,
Ouch!
"He is not a sophisticated individual when it comes to finances." Said Briggs.
Double ouch!
So what happens now?
The people who handle such matters will dispose of Becker's assets and property and give the cash to his creditors, leaving him in an awkward spot heading into Wimbledon where the BBC has hired him to work as a pundit.
The partypoker Ambassador didn't have his head in the sand when it came to his response on Twitter, telling his 658k followers that he was surprised and disappointed that the private bankers decided to take this route, stating that he was due to repay in full in 1 month time!
"My earnings are well publicised, and it was clear that I have the means to repay the debt. The value of the asset in question far exceeds the debt owed to the bank." Becker wrote.
Becker, 49, was once worth an estimated $100m.
Robertas Gordonas Wins partypoker LIVE Grand Prix UK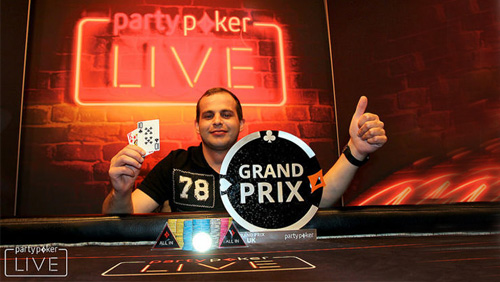 Sticking with the partypoker theme, and while the likes of Chris Brammer and Chris Moorman are winning bracelets for the Brits at the World Series of Poker (WSOP), the partypoker LIVE team were putting on a not too shabby £1m GTD Grand Prix back home in good old Blighty.
The £220 buy-in event attracted 5,143 runners, once again confirming the tremendous growth that partypoker has made in the live scene since creating their hybrid live/online early round system.
The guarantee was exceeded by £28,600, and the Lithuanian Robertas Gordonas took the top prize of £150,000 after beating Richard King in heads-up action. King earned £100,000, both huge prizes for a £220 investment.
Before this win, Gordonas's only other live tournament score was a fifth place finish in a £110 buy-in event in Birmingham over two years ago, where he earned £580.
Final Table Results
1. Robertas Gordonas – £150,000
2. Richard King – £100,000
3. Jamie Whyte – £70,750
4. Antonis Poulengeris – £50,750
5. Andrei Frujina – £37,750
6. Tomas Fara – £27,450
7. Peter Craw – £21,450
8. Adam Maxwell – £15,250
Comments