Gaming executives and stakeholders have gathered in Sao Paulo, Brazil, to discuss critical information needed to prepare for entry into a new market as expectations for gambling legalization in the Latin American country continue to ramp up.
Brazil Gaming Congress returned for another installment this year, complementing the BgC held in May and November 2016 in Brazil and Sao Paulo. Promoter Clarion Gaming said this year's edition comes at a time when the industry strives to finally get to grips with legislation and understand the likelihood of various forms of gambling to be legalized and regulated.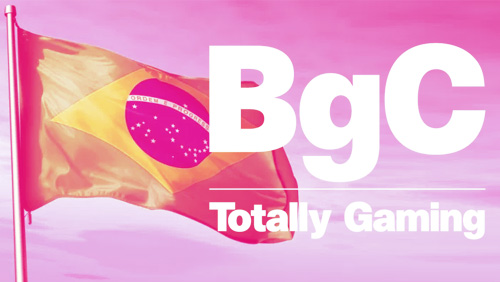 The three-day event, held in Tivoli Mofarrej in Sao Paulo, was attended by some 50 thought leaders, including a quintet of federal deputies such as Augusto Coutinho, Elmar Nascimento, Herculano Passos, Roberto de Lucena and Magda Moffatto.
Clarion Gaming's Head of Content Ewa Bakun described BgC 2017 as a "specialist Brazil dedicated event," where attendees "will learn not just about the latest political and regulatory information, but also on what best practice can be applied to Brazil, the routes to market and the timelines for investment."
Aside from the federal deputies, the event's long list of scheduled speakers also include local experts like Airton Hose Dias Coradassi Filho, associate attorney-at-law at Wambier, Yamasaki, Bevervanco, Lima and Lobo Advogados, where he has been responsible for coordinating large legal teams for civil and corporate actions in Brazil specializing in special banking, consumer and environmental law. Also speaking at the event is Alberto Jose Angrisano Costa, CEO of Eurorio Hotel and Casino, a multinational whose local holding includes Eurobuilding Hotel and Suites Casino in Brazil.
"The key take-out delegates can look forward to is clarity on the revised regulatory timetable following the country's recent political turmoil, in particular when it comes to the ministerial bills on sports betting (from the Ministry of Finance) and on casinos (from the Ministry of Tourism)," Bakun said. "There has never been a greater need for information on the political and legislative process or best practices for regulation, taxation and control."
Comments