This is a guest contribution by Valéry Bollier of Oulala Games. If you would like to submit a contribution please contact Bill Beatty for submission details. Thank you. 
A majority of the iGaming operators are now convinced than in order to attract millennials, they need to integrate a number of social elements in their offer. That is a great first step! However, instead of offering new types of games, they are "gamifying" their existing offer.
Can all games become successful social games?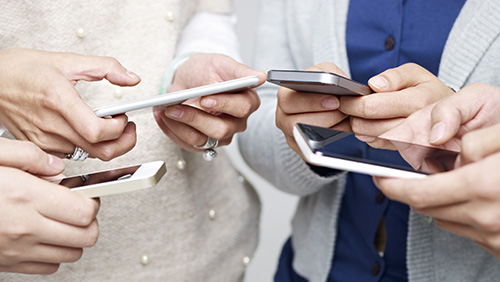 A social game is, by definition, a game that you want to play with your friends.
However, competing with your friends/community on a luck game does not make much sense, because what could you possibly prove to them through your victory? Only that you had more luck than they did! Hardly the stuff of bragging rights. The social aspect is all about bragging and luck simply do not allow for that. Therefore "social" without "skill" does not make any sense.
Our sector, however, is not comfortable with this simple truth because its brutal consequence is that the current iGaming offer is not living up to the young generation's expectations.
Thus, in an effort to justify their paradoxical stance, some of them even claim that skill is not something they believe in. Social is but skill is not. Yet how can the former work without the latter?
A quick look at the history of video games clearly indicates that the industry efficiently stuck to what customers were expecting, meaning pure skill games: sports, fighting, shoot'em up, survival games and all the like. The entire video game offer is purely skill based.
They were able to do so because theirs was a brand new industry, so they were not restricted to any old and obsolete products and tied down to an old, outdated business model.
The iGaming sector, on the other hand, is held back by these factors and as a consequence our sector now faces a tough challenge. The only options are to either find the courage to fully reinvent oneself or wait for companies within the video gaming industry to come and violently break into our own sector instead by offering what we are not willing to create, even if our customers are expecting it of us.
Since the very first "Pong", players have had the desire to beat their friends, but for years, they have had to extend an actual invitation to their home. The high speed internet was a major game changer because it suddenly allowed people to play with anyone, anywhere. MMORPG and the virtual world then appeared and social games quickly became what they are today.
Nonetheless, it is anything but a surprise that social games worked so well in the video gaming industry, because the social mechanism only works effectively in a skill game ecosystem.
Offering a social factor without skill is simply a lazy attempt, a half attempted measure to try and satisfy the millennials. The reality is that the essence of a social game is to be a real skill game and that anyone willing to respond to the needs of the new generations should offer skill based social games, even if reinventing themselves is a requirement.
About the author:
Valéry Bollier has over thirteen years of experience in the iGaming industry. He is a regular speaker at industry conferences and seminars, as well as a contributor to various B2B publications. Equipped with a passion for Daily Fantasy Sports (DFS) and "Big Data", Bollier is the co-founder and CEO of Oulala, a revolutionary fantasy football game which was launched three years ago.
For any media enquiries please contact:
Jure Rejec
[email protected]
+356 79 499 497
Comments