Despite regulatory woes in the U.S., the number of fantasy sports players in North America has grown 3.3 percent this year.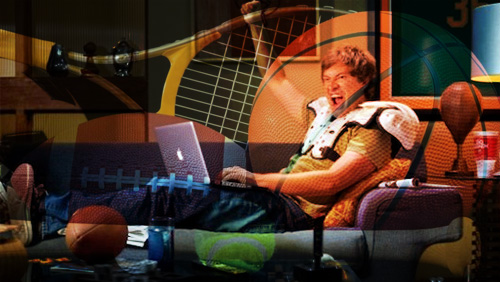 Fantasy Sports Trade Association (FSTA) reported on Tuesday that the fantasy sports industry is thriving in North America, posting a record 59.3 million players this year compared to last year's 57.4 million.
The figure, according to the fantasy sports group, is also more than double than the number of players in 2009, which was only 28.4 million.
FSTA says the data reflects the fact that fantasy sports in North America has become a US$7.22 billion industry. That includes spending more than $1 billion on such "ancillary" activities and goods as draft parties, food and drink and fantasy-related memorabilia.
"The fantasy sports industry's continuing growth demonstrates consumers' passion for the hobby and their desire to play with friends and family," FSTA president Paul Charchian said in a statement. "We continue to see innovation that broadens the appeal of fantasy sports and data that shows tremendous gains in the scale of participation and economic impact."
FTSA, with the help of Ipsos Marketing, conducted the survey in two phases: the first between March 1-6 in Canada, and the other between May 30-June 1 in the US.
Breaking down the research, FTSA pointed out that football remains players' favorite offering, with nearly three-quarters of all fantasy players associated with football-related fantasy games, leagues and groups.
Male players still dominate the industry with 71 percent while female players are at 29 percent.
Unlike in previous years, FSTA said their 2017 research focused heavily on fantasy players' spending habits. They found out that 84 percent of fantasy sports players hold draft parties while over 90 percent of the players buy food and alcohol for these parties.
Of the fantasy players who watch Sunday games at someone's home, 73 percent order delivery from such pizza places as Domino's, Papa John's or Pizza Hut while 61 percent purchase food from places like Burger King, Wendy's, or McDonald's.
Some 73 percent of players spend money on a non-cash prize for their league winner (e.g., trophy, belt, ring) while 68 percent spend money on a 'prize' for the league loser, such as a 'toilet bowl' trophy, tattoo or T-shirt.
At present, half of all the American states have introduced proposals to legalize and regulate the fantasy industry. The newest state to pass legislation was Arkansas. The 10 other states that legalized DFS were Colorado, Indiana, Kansas, Maryland, Massachusetts, Mississippi, Missouri, New York, Tennessee and Virginia.
In April, the FSTA said that more than two-thirds of fantasy sports firms have closed, merged or changed focus since questions on the industry's legality in 2015.
Comments