London, 19th June 2017 – Sporting Index Group has acquired Touchbet, an algorithmic sports trading and risk management business, for an undisclosed sum.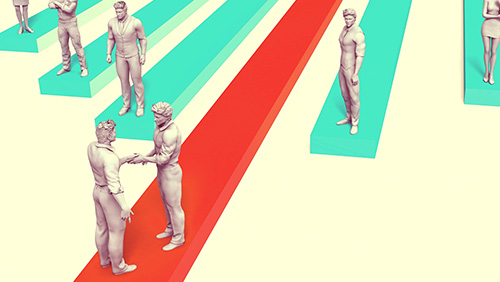 Touchbet, based in Sweden and Malta, operate in a complementary space to Sporting Solutions, the award-winning B2B arm of the Sporting Index Group.
The acquisition enhances Sporting Solutions' existing Risk Management Services (RMS), whereby Sporting Solutions provides outsourced pricing and trading expertise to leading sportsbooks and manages their customer-generated liabilities.
Founded in 2006, Touchbet manages risk on an average betting volume of circa €4 billion per annum. All core systems are proprietary, adding to the Sporting Index Group's ethos of building and owning all of its own technology.
Prior to the transaction, Sporting Index Group owner Magnus Hedman was a founding shareholder in Touchbet.
Simon Trim, CEO of the Sporting Index Group, said: "Touchbet has extensive experience of providing highly automated risk management services, both for lotteries that offer sports betting and for private operators in regulated jurisdictions.
"This acquisition strengthens the Group's competitive advantage in trading and risk management and builds on the excellent momentum and exciting growth we have achieved over the past 12 months."
Ralfh Backlin, CEO of Touchbet, added: "We believe that combining the capability of Touchbet further improves Sporting Solutions' market-leading proposition.  Together we provide an end-to-end sports betting solution for the B2B market that is unsurpassed in terms of breadth, depth and expertise."
For more information please contact:

Square in the Air
Ben Cleminson
ben@squareintheair.com
020 3586 8267 / 07788 640732
About the Sporting Index Group
The Sporting Index Group is best known as the world's largest sports spread betting business, offering the widest range of markets and taking some of the largest bets on sporting, political and entertainment events around the world.
The Group has c.300 staff, based mainly at its London HQ. It is privately owned and is the undisputed world leader in sports spread betting, dominating the global market with an estimated 80%+ market share. Today it offers the sports fan the opportunity to bet on thousands of markets per week on a wide variety of sports, political and showbiz events, as well as on a portfolio of unique virtual games and casino products. Clients transact via its award-winning mobile phone applications, websites and a 24/7 voice telephony service. Sporting Index's B2C business continues to grow in the face of a fiercely competitive online betting market.
At the heart of the business is a world class trading, modelling and liability management capability that is widely acknowledged as amongst the best in the global betting market. The Group combines the latest technology with unrivalled trader expertise to service its core sports spread betting clients, as well as an increasing number of Business-to-Business partners who rely on the company's fixed-odds in-play pricing, trading and modelling expertise to underpin their own sportsbook operations via the Sporting Solutions brand. This has quickly established itself as a leading provider to lotteries and "Tier One" operators, with a number of flagship betting brands signed up.
Sporting Index is authorised and regulated in the UK by the Financial Conduct Authority and the UK Gambling Commission.
Comments