June 2017 – SIS (Sports Information Services) today announced that CEO Gary Smith has decided to leave the business to pursue other opportunities after almost five years in charge.
Chairman Roger Devlin commented: "The Board would like to thank Gary for his dedicated service and contribution to SIS. During his tenure SIS managed to secure both the RMG Horse Racing and Irish Horse Racing Rights. Gary will provide consultancy services for a short period to ensure a smooth transition during this change in leadership.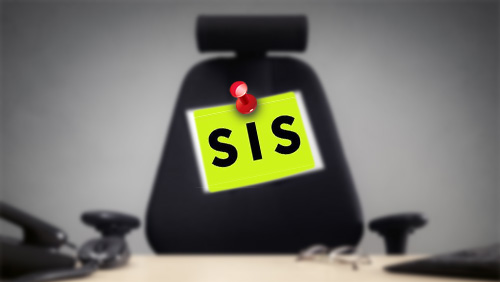 "Richard Ames has been appointed the new Chief Executive with immediate effect. Richard re-joined SIS as Interim Product Director in November 2016 and has extensive experience in the Betting and Gaming sector, having previously worked at Ladbrokes for eight years, and most recently was CEO at Hornby.
"I am pleased to have secured someone with Richard's experience of the industry to take over the role."
Ames commented: "The team at SIS Betting is experienced and committed and I am looking forward to working with them. We will continue to deliver great service for our core retail bookmaker customers and new online customers, as well as broadening our product offer for both retail and online markets in line with our diversification strategy. I am also looking forward to working with David Meynell, MD of our SIS LIVE media business and his team, who will continue to drive our connectivity proposition to new and different markets."
About SIS Betting
SIS (Sports Information Services Limited) is a leading supplier of products and services to the online and retail betting markets and has been at the heart of global bookmaking for 30 years. SIS delivers multiple channels of live racing, data and commentary from racecourses and greyhound tracks in the UK, Ireland and across the world.
In addition to trusted satellite delivery, SIS has developed its own low latency streaming platform – SIS Stream, which delivers quick, secure and high quality pictures, data and virtual content across the globe. SIS continues to develop innovative solutions to suit bookmakers at all levels of the industry, and now provides competitive pricing for British, Irish and international horse racing, along with greyhound and other sports via its Trading Services offer.
For more information about SIS please visit www.sis.tv
About SIS LIVE
SIS LIVE has been delivering critical media content since 1989. The company's rapidly growing international fibre network, Anylive® connects over 100 locations including broadcasters, major switching centres, channel aggregators and sports venues.  SIS LIVE operates two Network Operation Centres located in the UK, collocated with SIS LIVE teleports which supply extensive satellite facilities to complete the connectivity offering.  The company provides a full range of broadcast services from UHD to low bit rate streaming with data and audio transmission services also available.  This comprehensive fibre and satellite infrastructure forms a cohesive and robust portfolio, broadcasting over 250 hours of live transmissions worldwide every day supporting multiple contracted and occasional use events.
Media enquiries
SIS:
Robin Hutchison, Square in the Air
E: robin@squareintheair.com
T: 0203 586 8272
SIS Live:
Donna Palumbo
Marketing Manager
+44 (0) 1908 865554
DPalumbo@sislive.tv
www.sislive.tv
Comments