Sun Bingo set a GUINNESS WORLDS RECORDS® title on Saturday 3 June 2017, when they broke the official record for Largest set of bingo balls plus the Largest bingo card at the famous Blackpool Tower.
The landmark event, hosted by Sun Bingo ambassadors Rustie Lee and Chico, saw nearly 400 Sun Bingo players compete over two games of 75-ball bingo with GUINNESS WORLD RECORDS adjudicators in attendance.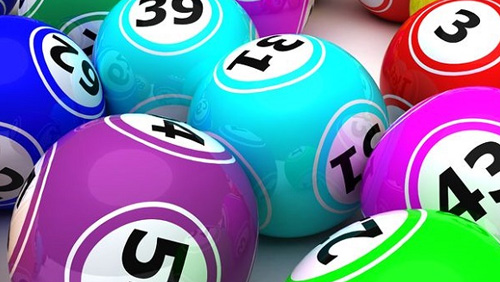 Rustie Lee said, "I'm so happy to have been part of this recording breaking day. It was so good to see so many players brought together from all over the UK to help Sun Bingo enter the record books."
The opening games saw Sun Bingo try and break the record for the largest set of bingo balls used over a standard game of 75-ball bingo. The game kicked off the recording break day with 75 70cm bingo balls and boyband legends, Brian McFadden and Keith Duffy (from Boyzlife) performed their classic, Flying Without Wings on the seafront to spectators.
As the record breaking moment got closer you could feel the excitement on the seafront, and then the moment happened when bingo player Karen Hall shouted FULL HOUSE! It was official – Sun Bingo officially has the largest balls in bingo!
Record breaking TV winner Karen said, "'I can't stop shaking, Things like this don't happen to me!'"
The second game involved a 4×4 meter bingo card being used. X-Factor's Shouty Man Peter Dickson got the record attempt underway and it was bingo player Graham Thompson who took the plaudits and saw Sun Bingo enter the records books for the second time in the day. This time for the largest ever bingo card used.
Record breaking Cruise winner Graham said, "'I can't believe it, I'm speechless! I've played for 10 years, this is the best prize I've ever won"
The final surprise of the evening was original Record Breakers host, Cheryl Baker, who celebrated by performing Making Your Mind Up with her group, The Fizz.
Sun Betting & Gaming Director Tom Ustunel said, "I can't thank everybody enough who helped make Saturday such a historic day for Sun Bingo. This is the start of a very busy and exciting period with the Sun Bingo roadshow about to kick into full flow so it was important that we started with a bang and we certainly did that by setting two world records."
For further information, please contact
Tom Ustunel
Sun Betting & Gaming Director
Leanne Robertson
Events Manager
About Sun Bingo
Sun Bingo, the home of Britain's favourite online bingo game and is powered by VF/Playtech. Established in 2008, Sun Bingo has quickly grown to become one of the biggest UK bingo sites. Sun Bingo delivers interactive, headline bingo straight to your PC or favourite device. Sun Bingo has truly established itself as one of the most loved bingo sites in the UK, having won WhichBingo Awards for both Best TV Advert and Best Chat Team. Backed by a prominent, national newspaper brand, this online gaming site offers a high-quality and immersive bingo and gaming experience. The site has all the best and latest slots and bingo games, plus fantastic promotions, huge jackpots and thousands of pounds in prizes to be won every month! Sun Bingo is fun bingo.
Comments