JUNE 01, 2017 – Better Collective, the world's leading provider of betting tips, bookmaker information and builder of iGaming communities, has acquired Austrian company Hebiva Beteiligungen GmbH, the owner of affiliate SportFreunde Informationsdienste GmbH ("SportFreunde"), for an undisclosed sum, significantly expanding its presence in German speaking markets.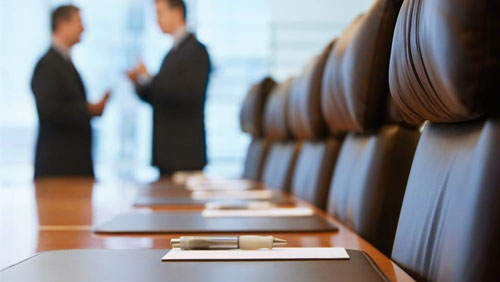 The acquisition includes SportFreunde's complete website portfolio, including wettfreunde.net, sportwettentest.net, and fussballportal.de, which have attracted millions of unique visitors. This acquisition makes a substantial contribution to Better Collective's goal of growing 50% year-on-year.
The move is a key step in Better Collective's rapidly-advancing M&A strategy, as the Denmark-based company, which operates more than 1,000 products and websites, continues to make a major impact on the iGaming industry.
SportFreunde's high-quality content will benefit from heightened visibility and the opportunity to develop alongside Better Collective's products, resulting in even more insightful sports betting content being produced across all platforms targeting the German-speaking market.
SportFreunde's in-depth journalistic approach aligns with the core values of Better Collective, which includes creating transparency in the iGaming market, and building engaging and personalised content that appeals to millions of frequent users.
Jesper Søgaard, Founder and CEO of Better Collective said: "We are moving full steam ahead with our M&A strategy, and we are proud to announce that SportFreunde is joining us. This step reinforces our position as a leading affiliate in the industry.
"What the team at SportFreunde has achieved with their approach to creating in-depth content is greatly appreciated by the German-speaking community, and we are looking forward to extending this approach to our other platforms to appeal to even more users."
Heinz Patzelt, Managing Director of SportFreunde said: "We are incredibly proud of what we have achieved at SportFreunde, and are very pleased that Better Collective recognises the quality of our work.
"We are excited to be joining the Better Collective family, and look forward to expanding SportFreunde and Better Collective's reach by integrating our content to Better Collective's well established global platform."
About Better Collective
Better Collective is the world's leading provider of betting tips, bookmaker information and builder of iGaming communities, They enrich the betting experience by giving their users the ability to easily research, identify and find the best odds on thousands of events.
Founded in 2004, Better Collective powers a range of gambling sites and products, including the world's biggest social network for sports betting, bettingexpert.com, which generates more than 125,000 new betting tips per month.
The social tipping product brings together and analyses the opinions of over 350,000 users worldwide across 40 different sports. In 2015, bettingexpert.com was named Best Affiliate at the prestigious EGR Operator Awards.
In 2016, Better Collective launched SmartBets, the world's first customisable odds comparison site, offering in-depth team and match pages for complete overview, in-play odds and full transparency on bookmaker payouts.
Better Collective's portfolio includes more than 1,000 websites and products, including Roulette Geeks, the complete and unrivalled guide to roulette, CasinoVerdiener, the go-to place for casino players in the German speaking community and Betting Odds Calculator, the app which enables users to find true betting value.
About SportFreunde
Sportfreunde is one of the leading providers for betting information in the German speaking markets with a strong focus on testing bookmakers and delivering in depth information on all kinds of betting products.
Since 2008 Sportfreunde created a network of the most popular betting sites in Germany and Austria with top sites like wettfreunde.net, sportwettentest.net and wettanbieter.de attracting millions of visits in 2016 alone.
Comments