Sun Bingo will be entering a new world of entertainment on the 3 June 2017 when they will be aiming to break, not one, but two GUINNESS WORLD RECORDS ™ titles at the famous Blackpool Tower.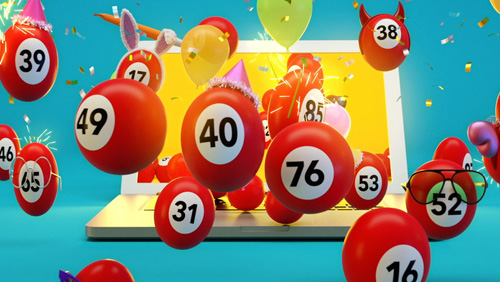 The landmark occasion will see Sun Bingo try and overthrow the current world records for the Largest set of bingo balls plus the Largest bingo card.
Sun Bingo ambassadors Rustie Lee and Chico will be on-hand to host the event and will be joined by up to 400 Sun Bingo players from across the UK.
The day will involve all players playing two standard games of 75-ball bingo and be in with a chance of winning up to £30,000 in prizes. Additionally, an official GUINNESS WORLD RECORDS ™ adjudicator will be present to confirm that the records have indeed been beaten.
In preparation for this world record attempt, Sun Bingo has procured 75 70cm bingo balls and a 4×4 meter bingo card.
Sun Betting & Gaming Director, Tom Ustunel said: "Sun Bingo is known for having the biggest balls in the industry so it makes sense that we set the record straight."
"Bingo is all about bringing people together to enjoy some fun and be sociable so it's great that we can celebrate this day with a host of our most valued customers."
If you wish to attend the event or for further information, please contact;
Tom Ustunel
Sun Betting & Gaming Director
Tom.ustunel@news.co.uk
Leanne Robertson
Events Manager
Leanne.robertson@news.co.uk
Notes To Editors
Order of Running 
11:30am          Meet at Blackpool Tower
12pm               Record attempt 1 – game with the biggest balls
1pm                 Lunch served for all attendees in the Blackpool Tower ballroom
2pm                 Sun Bingo to host Having A Ball Show and record attempt 2 – biggest card
4pm                 Live music from Bucks Fizz and Boyzlife
6:30pm            Afterparty at Madame Tussauds
World Record 1 – Biggest Physical Bingo Balls
On Blackpool seafront hosted by Rustie Lee and Chico.
All attendees can play along
1 metre squared bingo balls
Numbers randomly generated
12 groups playing on A3 size bingo cards
Goody bags and prizes to be won
World Record 2 – Biggest Physical Bingo Card
Broken inside the Blackpool Tower
All attendees can play along
4 x 4 meter card
Players used as the bingo dabbers
Goody bags and prizes to be won
About Sun Bingo
Sun Bingo, the home of Britain's favourite online bingo game. Established in 2008, Sun Bingo has quickly grown to become one of the biggest UK bingo sites. Sun Bingo delivers interactive, headline bingo straight to your PC or favourite device. Sun Bingo has truly established itself as one of the most loved bingo sites in the UK, having won WhichBingo Awards for both Best TV Advert and Best Chat Team. Backed by a prominent, national newspaper brand, this online gaming site offers a high-quality and immersive bingo and gaming experience. The site has all the best and latest slots and bingo games, plus fantastic promotions, huge jackpots and thousands of pounds in prizes to be won every month! Sun Bingo is fun bingo.
Comments