After hitting a record high of over $2,700 last week, bitcoin has gone into a correction—and it's one that has caused the digital currency's price to lose nearly 19 percent of its value in four days.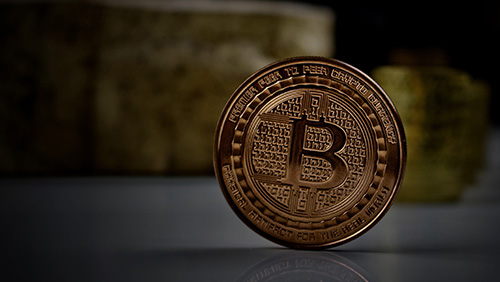 On May 24, bitcoin hit a new all-time high of $2,760.10 on Bitstamp thanks to an uptick in demand out of Asia. But on Monday, the digital currency traded at $2,260 level, marking a $500 drop since the record high last week.
Analysts cited a "quite brief" correction as the cause of the price fall, which has also affected other cryptocurrencies such as Ethereum, Ripple, Litecoin, Dash and Monero.
"The correction was actually quite brief, and the prices today are still higher than that of a week ago," BTCC CEO Bobby Lee told CNBC.
Price fluctuations are normal
So what caused the recent price fluctuations? A lot of profit taking, according to experts.
"I think the pullback was just a profit taking, a correction from the skyrocketing prices of last week," Lee said.
With the total market capitalization of all digital currencies now above $90 billion, traders have started taking money off the table.
"[Traders] took this opportunity to capitalize on the excessive hype that's been building up over the past few days in the space," Petar Zivkovski, COO of cryptocurrency trading platform Whaleclub, told CoinDesk.
The price swings aren't just normal, they're also "healthy" occurrences as the price of cryptocurrency marches higher and higher. In fact, this isn't the first time that bitcoin experienced a bump. More than three years ago, the price of the digital currency skyrocketed from $130 to over $1,100, and then down to about $400 in a matter of weeks. That was followed by a steady decline until January 2015, when bitcoin finally began to rally again.
Now, the bitcoin world is in "wave three," and experts believe we'll see more rallies and retreats along the way until the blockchain technology reaches its full potential.
"Bitcoin had moved too far too fast. This is a healthy, call it a 'correction,' coming on the heels of a very strong move," Tim Enneking, chairman of Crypto Asset Management, told the bitcoin news outlet.
Current bitcoin price
Bitcoin traded at $2,326.24 early Tuesday morning.
Comments