Monday  – 28th  of May, 2017 – Prague – The organizers of Prague Gaming Summit are pleased to announce that they have extended the Early Bird Rate which includes a 50% discount on the regular price, until the 2nd of June.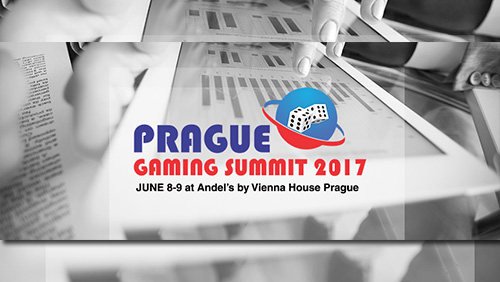 The inaugural Prague Gaming Summit will be held on the 8th of June at Andel's by Vienna House Prague and promises to be a crown event for the industry in the Czech Republic.
The recent news is completed with the announcement of a round table session with the Czech regulators that will be present at the event.
For the inaugural edition of the Prague Gaming Summit, the organizers have put together a great opportunity for 25 delegates to attend an exclusive session with the regulators in order to discuss burning questions about the Czech Republic regulatory framework.
The Round Table with the regulators is planned for 4:35 – 5:30 PM on the 8th of June and to attend, you must pre-register by sending an e-mail to betty@eegevents.org with your name and company. The session is limited to 25 delegates, so you need to hurry up and register in order to benefit of this option.
PLEASE NOTE: YOU MUST BE A REGISTERED VISITOR OF THE EVENT IN ORDER TO ATTEND THIS SESSION!
Delegates can reserve their limited seats at an Early Bird Rate of 250 EUR(-50%) until 02.06.2017 by registering on the official website of the event:
For more details about the event, you can contact the organizers directly by e-mail on the following e-mail address: zoltan.tundik@eegevents.org or by phone on +40 726 388 370.
Make sure you check back for more updates about Prague Gaming Summit.
Comments