One of the leading operators offering sports betting in Nigeria, Surebet247, has decided to use Betradar's suite of virtual gaming products to increase footfall across its retail stores.
Surebet247 operates from over 4,000 retail stores across Nigeria and all will offer Betradar's Virtual Football products. The bookmaker will also work with Betradar on new initiatives as a follow up to this launch.
Sheriff Olaniyan, CEO of Surebet247 stated: "We have been closely monitoring the growing success of virtual sports and have evaluated all the products available to operators in Africa; Betradar has been able to deliver the product to suit the African market based on popular demand. Betradar has a proven track record of delivering the most compelling product range and the highest income levels and we at Surebet247 are very excited about being able to offer this world leading product to our customers".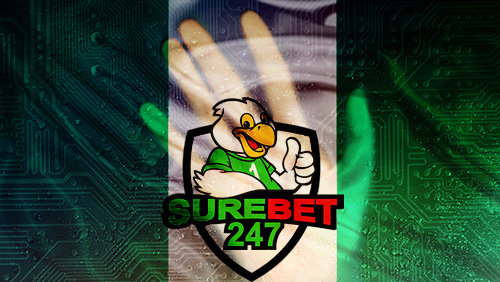 Neale Deeley, Managing Director Gaming at Betradar added: ''Nigeria remains a critical market for our suite of virtual gaming products and we were delighted Surebet247 wanted our latest version in their 4,000+ retail outlets. They have worked with our guys in a flexible and collaborative spirit to make sure that what is provided to their punters is a really engaging and bespoke product".
ABOUT SUREBET247
Surebet247 is a leading betting operator focusing on the Nigerian, Ghanaian and Benin market and is licensed and regulated by the Lagos State Lotteries Board.
More information can be found on www.surebet247.com/sports
ABOUT SPORTRADAR
Sportradar is a global leader in understanding and leveraging the power of sports data and digital content for its clients around the world. We provide cutting-edge solutions and services to media companies, bookmakers, sports federations and state authorities. We are a truly international organisation, employing over 1,700 people in more than 30 locations around the world. Our rapid growth is driven by technological innovation and a deep understanding of our clients' business needs.
It is our commitment to excellent service, quality and reliability that makes us the trusted partner of more than 800 companies in over 80 countries. We occupy a unique position at the intersection of the sports, media and betting industries:
• Under the Betradar brand name, we are the leading provider of live data services to the betting industry, offering products to suit every business: from data collection through to fully managed trading services.
• With our Live Channel, backed by our extensive portfolio of audio-visual rights, we offer round-the-clock coverage of live sports content streamed to betting websites and betting shops around the world.
• We are leaders in the provision of Virtual Sports content and sports betting games, with customisable solutions offering the ideal mix of realism, profitability and punter appeal.
• Our focus on technology and innovation has made us a premium partner for the media industry, offering sports content solutions for online and mobile customers, from live scores and statistics, to match visualisations and apps.
• Uniquely in our industry, we also leverage our data to provide betting monitoring services to sports federations and law enforcement agencies to help in the fight against match-fixing. In the field of sports integrity, we are now firmly established as the world's leading supplier.
More information can be found on www.sportradar.com.
For further press enquiries:
Alex Inglot
Director of Communications and Public Affairs
Sportradar AG
P: +44 203 695 22 14
E-mail: a.inglot@sportradar.com
Comments