Third time's a charm.
A bill allowing casino employees to play slots and wagers in casinos where they don't work finally sailed through the Ohio Senate after unsuccessfully trying to pass the same measure twice last year.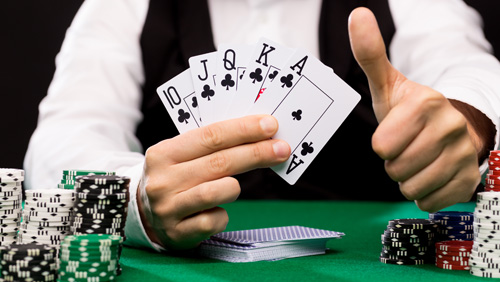 Cleveland.com report that House Bill 32, introduced by Rep. Bill Seitz, garnered an overwhelming 32-0 vote in the Senate, paving the way for the amendment of a law that forbid casino employees from gambling at any of Ohio's four casinos.
Under the bill, a casino operator or employee can now "participate in casino gaming at a casino facility, so long as the operator or employee does not have an interest in the facility, is not employed at the facility and does not have an interest or employment at an affiliated facility in Ohio."
Until now, casino and racino employees were forbidden to gamble in other gaming jurisdictions for the fear that they may use their internal knowledge and collude with other employees to cheat.
Violators can be slapped with a first-degree misdemeanor charge, which is punishable by a maximum of 180 days in jail and a $1,000 fine under the Casino Control Law enacted in September 2010. But so far, the Ohio Legislative Service Commission says no operator or employee has been charged with a violation of this prohibited conduct.
Ohio Casino Control Commission executive director Matthew Schuler explained that the changes will bring the state "into alignment with neighboring jurisdictions where such an approach has proven fair and still maintains the integrity of casino gaming."
"After five years of regulating and enforcing the law at Ohio's casinos, we have not had a case of employees from different casinos working in collusion to cheat. In fact, given the systems of surveillance, segregated duties and internal controls unique to each casino operator, it would be difficult to even attempt," Schuler said.
Comments