Asia's growing interest in domestic and international football competitions holds the key for daily fantasy sports success in the region, which is considered to be the "promised land" for platform providers like Oulala.
The Malta-based company is testing the Asian waters and keeping a keen eye on China's potential to become the biggest market for fantasy sports in the world.
"Asia is a promise land. We know that it's going to be probably the next biggest market for daily fantasy sports," Oulala CEO Valery Bollier told CalvinAyre.com at the Global Gaming Expo (G2E) Asia conference in Macau. "Asia, with the numbers of customers and fans that are looking at European football, it's going to be quite amazing."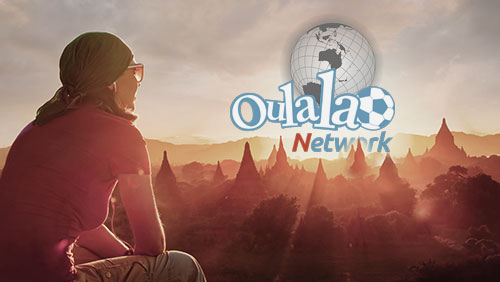 After Chinese President Xi Jinping made it clear that he is hoping to start the country's rise as a football power, investments have started pouring in to contribute to China's growing interest for domestic football as well as other national and international competitions, particularly European tournaments.
There's just one thing: online gambling is still not regulated in Macau—the only place in China where gambling is legal. In fact, the Gaming Inspection and Coordination Bureau (DICJ) has no plans of opening the market for online gambling.
"Until now we don't have any plan of opening the market of online gaming. At least on short term, we don't have any plan," DICJ director Paulo Martins Chan told reporters on the sidelines of the G2E Asia conference.
Moneytainment
Bollier admitted that the sector is still missing a legal framework in Asia, albeit one that should be "very different" from the iGaming sector.
"This is one of the biggest issue in Asia that in order to grow healthily, our sector, needs of course, a very structured legal frame and we're missing this yet," the Oulala executive said, noting that daily fantasy sports operators straddle the line—a very thin one—between iGaming and eSports sectors.
"DFS is in a different position than in the iGaming sector because we're bridge… iGaming, of course, we're monetized but video game because we're skill game so we're monetized skill game, we're more like moneytainment," Bollier said. "We're something different than iGaming so the need for the legal frame is there because we want to protect the integrity of our ecosystem but the need is also very different than the one of the iGaming sector."
And because the daily fantasy sports is entering a new market, which, in this case is Asia, Bollier said the journey to the east is exciting but hectic for the sector.
"As soon as you're creating or entering a new market, it takes more time because you need to raise the awareness, you need to explain to people and this takes time, but it's also why it's fascinating task for us," he said,
Oulala, which recently secured the landmark B2B skill license in Malta, has already planted "little flags" on different continents, particularly Australia and Africa, but putting a big flag on Asia.
"Of course the size of the market in Asia and in China makes the flag, wherever we put the flag, a big flag because of the size of the customer database," Bollier said.
Comments