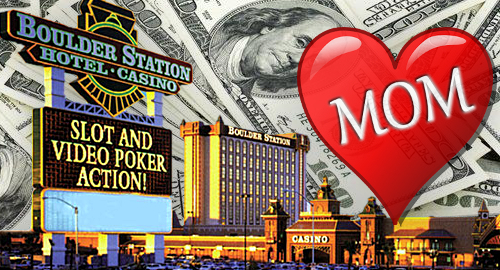 Those wacky billionaire Fertitta brothers showed up sons everywhere by giving their mom a nine-figure check for Mother's Day.
Earlier this month, Red Rock Resorts – the manager and majority owner of Las Vegas locals casino operator Station Casinos – released its Q1 earnings report. On the ensuing analyst call, CEO Marc Falcone revealed that the company had paid $120m to a trust controlled by Lorenzo and Frank Fertitta III's mother Victoria to acquire the land underneath two Red Rock casino properties in Las Vegas.
A couple decades ago, Victoria and her late husband Frank Fertitta Jr. set up a trust to own 75 acres underneath the Boulder Station and Texas Station casinos. Red Rock has been paying rent on this land to the trust, and Falcone claims the land purchase will save the company roughly $7m per year.
The purchase price is more than twice the $43m that Red Rock rival Boyd Gaming paid for the 77 acres of Vegas dirt under its New Orleans casino earlier this year, suggesting Victoria's boys took it easy on mom during the negotiations.
Some analysts told Bloomberg Markets that they too arched their eyebrows at Red Rock's generosity, but Falcone insisted that "controlling the land underneath those properties was key to our long-term belief in the Las Vegas locals market.
Red Rock reported revenue rising 16.3% year-on-year to $417.7m in the three months ending March 31, the company's 16th straight quarter of revenue growth, while adjusted earnings nudged up 2% to $136m. But net income fell nearly one-quarter to $45.2m, in part due to higher income tax provisions.
Red Rock's Vegas operations segment was up 16.5% to $386m thanks to contributions from the Palms Casino Resort, while earnings rose 1.3% to $120.6m. The Native American division reported management fees up 14% to $23.3m thanks to "record operating results" at the Graton Resort & Casino in Sonoma County, California.
Red Rock recently announced plans to launch a social gaming operation it's calling StationPlay. The product, which was developed in partnership with GAN, is expected to make its debut sometime this quarter and will be available for both desktop and mobile.
Comments