Saying that the case is more than just a gambler's issue, New Jersey Rep. Frank Pallone has called on the acting US solicitor general to support the state's bid to overturn a federal law that blocks most states from authorizing sports betting.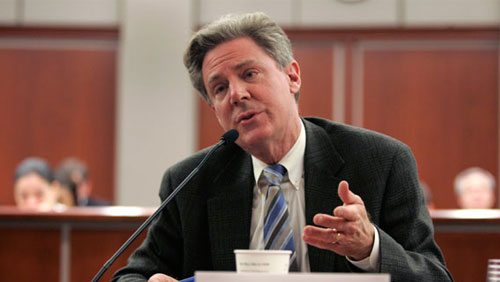 Pallone, in his 14-page letter to acting Solicitor General Jeffrey Wall, insisted that the state's petition in general challenges the power of Congress to compel any state under the anti-commandeering doctrine, which is bound up in the Tenth Amendment of the U.S. Constitution.
The challenge posed by New Jersey against the 25-year-old Professional and Amateur Sports Protection Act, which prohibits states from allowing sports betting, is merely secondary, according to Pallone. The Democratic lawmaker further lamented that sports leagues tried to make the case turn on the balance between federal and state law.
Five states — Arizona, Louisiana, Mississippi, West Virginia and Wisconsin — have already thrown their support behind New Jersey. West Virginia plans to follow NJ's sports betting legislation if the state becomes successful in it is bid.
"This case is about federalism, states' rights and sovereignty," Pallone's letter read, according to Law360. "The question presented to the Supreme Court is not about whether the state of New Jersey may authorize sports betting within its borders under PASPA, but instead to what extent can Congress compel or coerce New Jersey and other states under the anti-commandeering doctrine, which is bound up in the Tenth Amendment of the U.S. Constitution."
New Jersey has twice passed sports betting legislation, which would authorize the activity at Atlantic City casinos and state racetracks, but both bills were struck down by US Third Circuit Courts.
A ray of hope, however, shone upon the state's push for legal sports betting in January after the US Supreme Court sought more guidance on whether to consider the state's case. The Court invited the nation's acting solicitor general to submit a brief on the controversial legislation.
The Court's Call for the Views of the Solicitor General (CVSG) will offer the first tangible insight into the gambling views of President Donald Trump (whose sister Maryanne Trump Barry was among the Third Circuit judges who rejected New Jersey's latest bid in 2015).
For Pallone, the SC is the great arbiter to clear the confusion created by the Third Circuit, which was "weighed down by mightily contrived attempts to reconcile inconsistent propositions and confusing legal reasoning."
"Adding insult to New Jersey's plight were statements made by the en banc court that the state misunderstood the guidance given to it by the lower courts or that the state had somehow not exhausted all of its options to take a course of action fitting inside 'the sufficient room [that is] under PASPA,'" Pallone's letter said. "The Third Circuit's frustration with the state of New Jersey for attempting twice to repeal state prohibitions against sports wagering is apparent in the court's opinion as well."
Comments