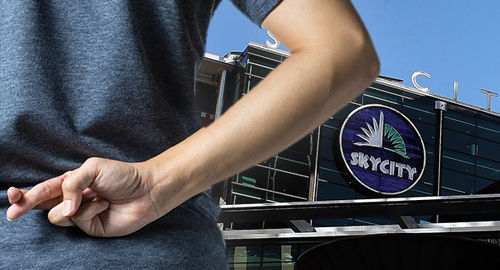 A former SkyCity Entertainment Group casino staffer who made six-figure promises to a VIP gambler that the company declined to honor has lost his wrongful termination suit.
Longtime SkyCity employee Keith Hayashi was dismissed in May 2016 after the company determined that he'd overstepped his authority in offering rebates to a high-roller without checking with his superiors.
The incident occurred in February 2016, when Hayashi was an operations manager at SkyCity Auckland. Hayashi had been informed that the table limit for certain baccarat side wagers in a specific area of the international VIP section had been capped at $25k.
An unidentified woman had been playing baccarat at the casino for nine days in a salon where bets were capped at $20k. Hayashi, who mistakenly believed the $25k limit applied to her salon, calculated that the women could have won an additional $310,400 had she been allowed to play to what he believed was the 'correct' limit during her entire nine-day run.
Without checking with his superiors, Hayashi approached the woman to apologize for the apparent mix-up and to advise her that the casino would pay her the additional $310,400. It was only then that Hayashi advised his superior of the conversation.
The superior disagreed with Hayashi's appraisal of the situation, prompting Hayashi to push the superior to give the woman a "goodwill" payment, neglecting to mention that he'd already offered her a specific figure. The superior held firm, ordering Hayashi to relay the bad news to the gambler.
But Hayashi waited nearly four hours without speaking to the gambler. Hayashi's superior learned of the delay and ordered him to face the music, already. Predictably, the gambler was less than thrilled when she finally heard the news, insisting on receiving what she'd been promised, and the casino was eventually forced to relent.
Hayashi was fired a few months later, after which he filed a claim for wrongful termination. SkyCity maintained that the maximum payment Hayashi was authorized to dispense was $5k and that a payment of $310k would require the authorization of none other than SkyCity's CEO.
This week, the Employment Relations Authority (ERA) sided with SkyCity, saying Hayashi had "substantially contributed" to the confusion and embarked on a "personal crusade" to ensure the gambler was not disadvantaged by the perceived error. The ERA said Hayashi "may have had the employer's best interests at heart, but SkyCity did not see it that way."
Comments