[Berlin, May 2017] Blockchain Expo Europe, the leading conference and exhibition covering blockchain technologies and its practical uses on global industries, has announced the addition of Deloitte and PwC to the line-up for its Berlin event on 1-2 June 2017.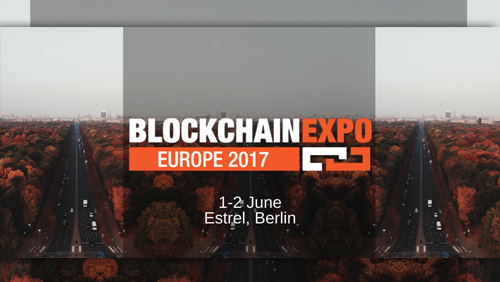 The event, which takes place at the Estrel Congress Center, will see Deloitte and PwC speaking at the Blockchain for Industry conference track.
Deloitte has published several reports and articles on the rise and expected impact of blockchain, naming it as one of its eight tech trends for 2017 and noting that blockchain is "changing our digital landscape… it will change the way consumers interact with each other, and the way in which traditional digital services are provided across all industries globally," while PwC has said it sees "enormous potential" for blockchain in financial services.
"These latest additions to our speaker line-up emphasise the increasing importance of blockchain technologies in a variety of use cases, as well as noting its implications to reach a much wider community," said Ian Johnson, event director, Blockchain Expo. "We are delighted to feature the expertise of Deloitte and PwC for our event attendees."
Other confirmed speakers for the Berlin event include:
Dr. Thomas Schönfeld, Director, Financial Services Advisory, Pricewaterhouse Coopers
Benoit Abeloos, Policy Officer, ICT Innovation, European Commission
Stefan Thomas, CTO, Ripple
Khalid Aziz, Head of Commercial Management, Nokia
Leon Zuicchini, Data Science Strategy, Airbus
Achim Jedelsky, Head of Processes/IT, Daimler Real Estate
Jesus del Valle, Deputy Director. Head, M&S IT Intrapreneurship & Innovation, Bayer
Dirk Vollmann, Head of Customer Onboarding, BMW Group
Sönke Bartling, Senior Scientist, dkfz – German Cancer Research Center
Jacob Bejoy, Head of Group Treasury Operations, BPO & Technology, Deutsche Post DHL
Bruce Pon, Founder/CEO, BigchainDB
Francois Sonnet, Co-founder, Solarcoin
Alex von Frankenberg, Managing Director, High-Tech Gründerfonds GmbH
The last Blockchain Expo, held in London in January this year, exceeded all expectations with in excess of 50 exhibitors and 1500 attendees, with speakers from Hitachi, Microsoft, HSBC, Innovate UK and Nordea Bank setting the precedent.
Registration for the event is free with advanced rates on Gold passes currently available. For more information, please visit www.blockchain-expo.com/europe
For further information contact:
Beth Betts, Marketing Manager
Blockchain Expo
[email protected] / +44 (0)117 980 9020
NOTES FOR EDITORS
Blockchain Expo is set to take place in Berlin and Santa Clara in 2017. Both events will bring together in excess of 1500 attendees and 60+ speakers for two days of world-class content delivered from leading brands embracing and developing cutting-edge blockchain technologies.
The conferences are presented in a series of keynotes, panel discussions and solution-based case studies with a focus on learning and building partnerships in the emerging blockchain space. The shows will be co-located with IoT Tech Expo and AI Expo, bringing the blockchain, internet of things and artificial intelligence ecosystems together in one location.
Keep up to date with news and announcements through the event blog: http://blockchain-expo.com/ or via Twitter @blockchain_expo and hashtag #BlockchainExpo