Microgaming Sparks the Change with Award Win
ISLE OF MAN – Microgaming has been named the winner of The Spark Award 2017 for its Idea Factory initiative.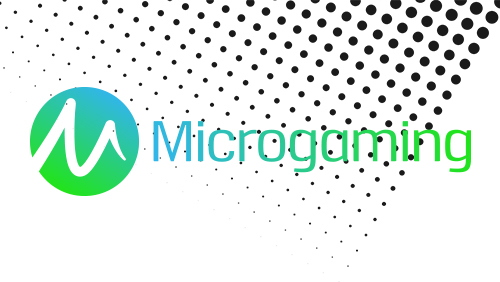 The Spark Award celebrates organisations that experiment with ways of working differently. Previous winners include GCHQ and Places for People. It's a part of Spark the Change, a global movement dedicated to empowering people and building happier workplaces.
Spearheaded by Lydia Barbara, the Microgaming Idea Factory is a staff-powered innovation initiative that collects, filters, refines and presents ideas on anything to do with Microgaming culture, processes and technology. The inaugural contest took place throughout 2016 in MGS House (Microgaming's HQ). There are four rounds in total, with the Decision Panel, made up of senior Microgaming staff, deciding if the idea should be implemented or not.
The following five ideas won the 2016 contest and are currently being executed:
MGS House Lotto – an internal charity initiative using scratch cards and lotto games
Emoticoins Online Slot – an emoji-themed slot, scheduled for release this summer
The Market – an in-house classifieds
New Compliance Portal – an overhaul of the due diligence process for onboarding new operators
Ideas Workshop – a new process for target-oriented brainstorming
More information on the process and the award can be found here.
Having been successfully expanded to two additional offices in early 2017, the Idea Factory is set to run company-wide in H2 2017.
Lydia Barbara, Head of Innovation Strategy at Microgaming, comments: "When launching the Microgaming Idea Factory, at first there was nervousness that we wouldn't get enough ideas through to make it work. But the problem wasn't in the quality or quantity of ideas; it was that we did not have a process in place to refine and approve them. It has been such an amazing experience, largely due to the enthusiasm of every person who has taken part. I expect to see great returns from the fantastic ideas coming through."
Helen Walton, co-founder of Spark the Change, adds: "As always, we had some wonderful entries to the Spark Award this year, but the judges, chaired by InfoQ editor, Shane Hastie, unanimously voted for Microgaming's Idea Factory. We really admired how clear-sighted and practical they were in facing a problem that most organisations have – how to broaden participation in innovation and make space, time and resources available to nurture ideas."
For further information please contact:
Microgaming Press Office
01624 647777
About Microgaming (microgaming.co.uk)
Microgaming developed the first true online casino in 1994. It has been breaking records, breaking new ground and breaking its back in pursuit of original gaming ever since. Developer of thousands of unique, genre-defining casino, mobile, poker, bingo, land-based and multiplayer games, and a pioneer in virtual and wearable gaming, the software giant hosts the world's largest progressive jackpot network. Its products include Live Dealer, Sportsbook, Business Solutions and Quickfire. Microgaming is an award winner. A millionaire maker. The father of player protection and responsible gaming. And through Microgaming PlayItForward, it is a pillar of its local community on the Isle of Man.
About Spark the Change
Spark the Change is a global movement dedicated to a radical approach to empowering people and building happier workplaces. It runs events in London, Toronto, Melbourne, Montreal, Amsterdam and Paris. The Spark Award celebrates organisations who are experimenting with ways of working differently or who epitomise a radical approach to working practices in their culture. Previous winners include GCHQ and Places for People. This year, the Spark Award is sponsored by HotelBeds. For more details of the next event, contact lsmit@wemanity.com or tweet us @sparkthechange.
Comments