BOSS Gaming Studio is to present its brand new online casino platforms, original video-slots and even more at Amsterdam Affiliate Conference 2017.
This year BOSS Gaming Studio iGaming company is to debut at AAC which will be held from 11th to 14th of July at Amsterdam RAI Exhibition and Convention Centre.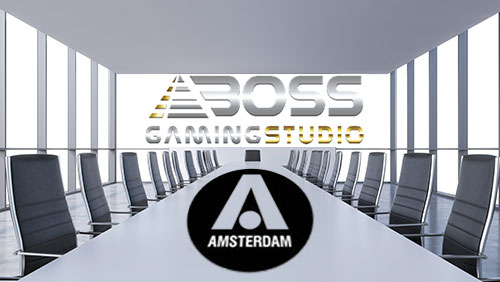 At the conference we are to present a wide range of original and highly innovative software that will be introduced for the very first time. All the participants would have an opportunity to have a closer look on two different platforms: VLT Platform for land-based projects and BOSS platform for online casinos. Both platforms have a modular structure so they can be easily changed and customized according to customer's demand.
As well, our sub-department will present an original set of video-slots that feature our unique designs, themes, game mechanics and bonus features.
Apart from new software we are ready to offer a large scale of marketing and consulting services for developing iGaming companies. We are looking forward to signing new affiliate contracts and expanding the existing partnerships as well.
For additional information please contact:
Contact: Anton Chibisov, Senior Marketer BGS;
Email: marketing@bossgs.com
Telephone: +372-824-68353
About BOSS Gaming Studio
BGS is an innovative iGaming developer, providing various gaming products, online casino platforms and other iGaming solutions that will lead your iGaming project to the top. The company was founded in 2015 and since then we managed to become high-class pros in developing casino games and platforms, client support service, strategic marketing, consulting, affiliate partnership and any other important elements that can be related to iGaming sphere.
Comments